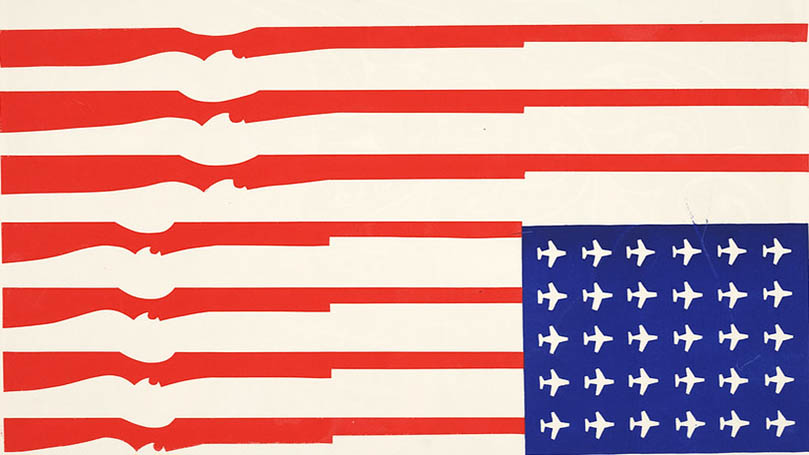 Colonial Security
It's like Trump's a cartoon o' the American Dream
American gold and American schemes
And Americans know it's a Fascist Regime
With blood on their hands, as their lips mime the theme
"With Bombs Bursting in Air"
"At the light's last gleaming . . ."
Turning ever blind eyes
To the Hollywood screen
Bodies piled so high
With a Hollywood scream!
Though always ending in a Hollywood scene
Where suckers just smile, not wearing a thing
But rapid-fire guns in one's America hands
(American good ol' boys, part o' those American Klans;
Coming from the "get 'er done, all-for-one" American stance)
Is a cocktail o' cliché hate — in an American trance
Vacation brain gaining "likers" and All-American chants
Like #alllivesmatter, while saying "pull up your pants!"
In the name of bravery, waving flags signaling peace
While Pillaging, Plundering, Packing AR-15s
The "righteous" revert to a primitive being
Wearing the face of police and forces occupying!
In a theater near you
But who's listening?
Ears have no eyes
At the aggrandized Trump ball
Peering greedily back in time
"Let's build us a wall!"
Hate crimes piled high
As the trump/et bell tolls
Watching trolls in my scrolls as the live feed unfolds . . .
Return to whose America? You mean the one you stole??
—Brandy Phoenix
Images: Penn State Special Collection (CC BY-NC-SA 2.0); Cartoon of Trump by Brandy Phoenix.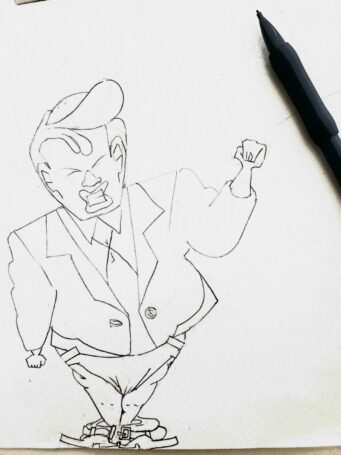 Comments