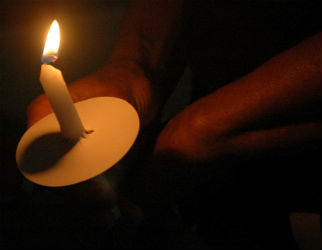 The Communist Party strongly condemns the terrorist attack on spectators, bystanders and athletes gathered from around the world for the Boston Marathon on Monday. As of the time of this statement three people are confirmed dead including a young boy and more than 100 are injured, many severely. It is reported that many victims have suffered amputations.
Very little information about the attack is yet known including the identity of the perpetrator or perpetrators and the possible motive. We do know, however, that there is never a justification for attacking civilians. It is a crime against humanity.
We caution against spreading dangerous rumors and false information in this critical time as people try to reunite with family and aid the victims. We firmly condemn the racist theories being spread in some sectors who want to use this tragedy to support their agenda of hate and xenophobia.
We applaud the first responders, volunteers and courageous individuals who assisted the injured and have come to the aid of those needing aid in the wake of the attack. The spirit of cooperation and community in the face of violence is our greatest asset.
We stand with all peace-loving people stand with the victims, their families and the community of Boston in this terrible time. Our hearts and thoughts are with you.
PHOTO:
Some rights reserved by KOMUnews
Comments