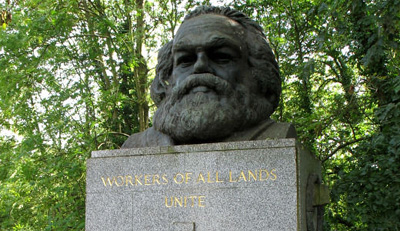 1. As they completed their lives and work in the last decades of the 19th century, both Marx and Engels saw Czarist Russia as
c. A semi-feudal empire on the brink of a bourgeois (capitalist) revolution;
2. The Russian Revolution of 1905;
b. Saw the formation of people's councils (Soviets) that served as a "dress rehearsal" for the October Revolution.
3. The October Revolution (1917) followed the February Revolution in which
d. All of the above.
4. The differences between the two major Russian Marxist parties, the Bolsheviks and the Mensheviks in the aftermath of the February Revolution was that
d. All of the above.
5. The October 1917 revolution resulted in
c. The formation of the Third International (Comintern) and the rapid globalization of ideas and parties influenced by the Soviet revolution.
Score:
All correct: you have mastered the basics.

Four correct: you're on the right course: study harder.
Three correct: deviations evident: you need to attend Party school!
Two correct: read Lenin's April Thesis.

One to zero correct: you're lost in the marsh! Form a study group: call us on Tuesday.
Comments