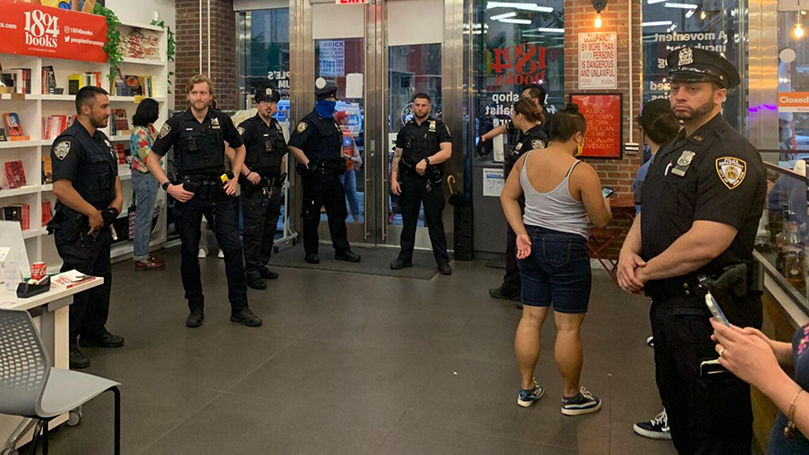 On Friday night, June 3, The Peoples Forum, a community political and cultural space in New York City, was occupied and attacked by right-wing vigilantes and the NYPD. This is not the first time that The People's Forum, long a center for anti-capitalist, anti-imperialist education and organizing, has been the target of such right-wing violence.
This attack, aided and abetted by more than a dozen members of the NYPD, must be seen as an attack on the working class of New York, not just on The Peoples Forum. This happens in the context of deepening attacks on democratic rights, voting rights, abortion rights, LGBTQ rights, immigrant rights and the very organizations we need to organize against these attacks around the country. These include even the right of teachers to teach the American history of our peoples struggles in the public schools.
We are in complete solidarity with The Peoples Forum. Our support should include a particular and strong outcry at this time to NY city council members and Mayor Adams, regarding the role of police, who colluded with the right-wing in attacking TPF.
We must let Mayor Adams know that the people need health care, affordable housing, safe streets, good schools, youth programs. We don't need our tax dollars used to build roads leading straight to McCarthy style right wing vigilantism, and attacks on the people's democratic and constitutional rights.
Defend the People's Forum!
NY District, CPUSA
Image:  NYPD standing by during the attack. The People's Forum (website).
Comments