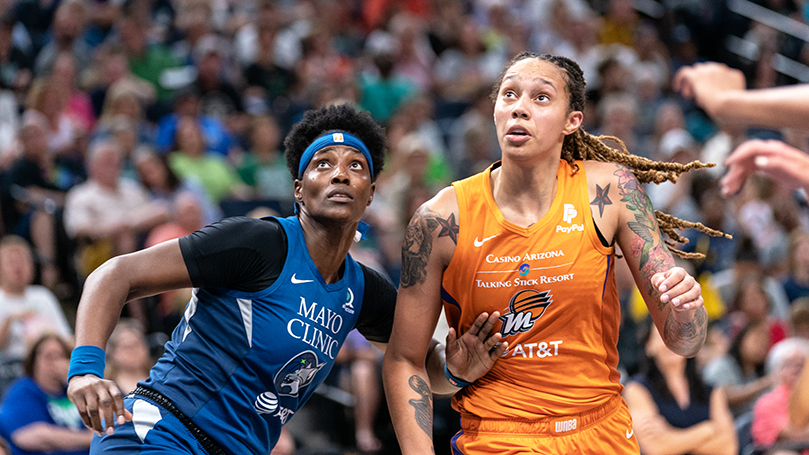 Let's celebrate that Brittney Griner, the African American basketball star imprisoned in Russia, was released after ten months incarceration in exchange for a Russian arms dealer, Viktor Bout, held in a U.S. prison.
Griner, who worked part time playing for a Russian team, was arrested going across the border into Russia because she had a small amount of vape fluid in a travel bag. She was sentenced to ten years hard labor.
Among the issues raised by Griner's case is why she had to work part time in Russia in the first place. She was paid more to work in Russia than in the U.S. Griner, one of the highest paid U.S. women basketball stars, made less than 1% of the highest paid male basketball star's income. The inequality of pay for women and men in sports reflects the larger, destructive inequality in all incomes, with women making less than men in the U.S.A., and Black women being among the most inequitably paid.
The struggle to build a society that provides a safe and supportive place—warm, even—where women of all colors and backgrounds are able to meet their individual and family sustenance needs, and develop fully as human beings, demands that workers rise up and exercise their absolute and inviolable right to strike. The Griner case and the recent Congressional actions around the national railroad strike threat both highlight tremendous income inequality, both between men and women workers, and also between the capitalist class and the masses of humanity.
The relentless drive for more profits is pushing working people to the wall financially, fostering unsafe workplaces, and rolling back hard won benefits like sick days. What kind of a society refuses to support the sick? What kind of a society refuses to welcome and create caring conditions for the women who play such important and varied roles in the community?
Welcome home, Brittney. The struggle for your freedom is a small part of a larger struggle for liberation for all women, for the LGBTQ+ community of which Griner is a member, and for all working people globally.
Image: Sylvia Fowles and Brittney Griner by Lorie Shaull (CC BY 2.0)
Comments