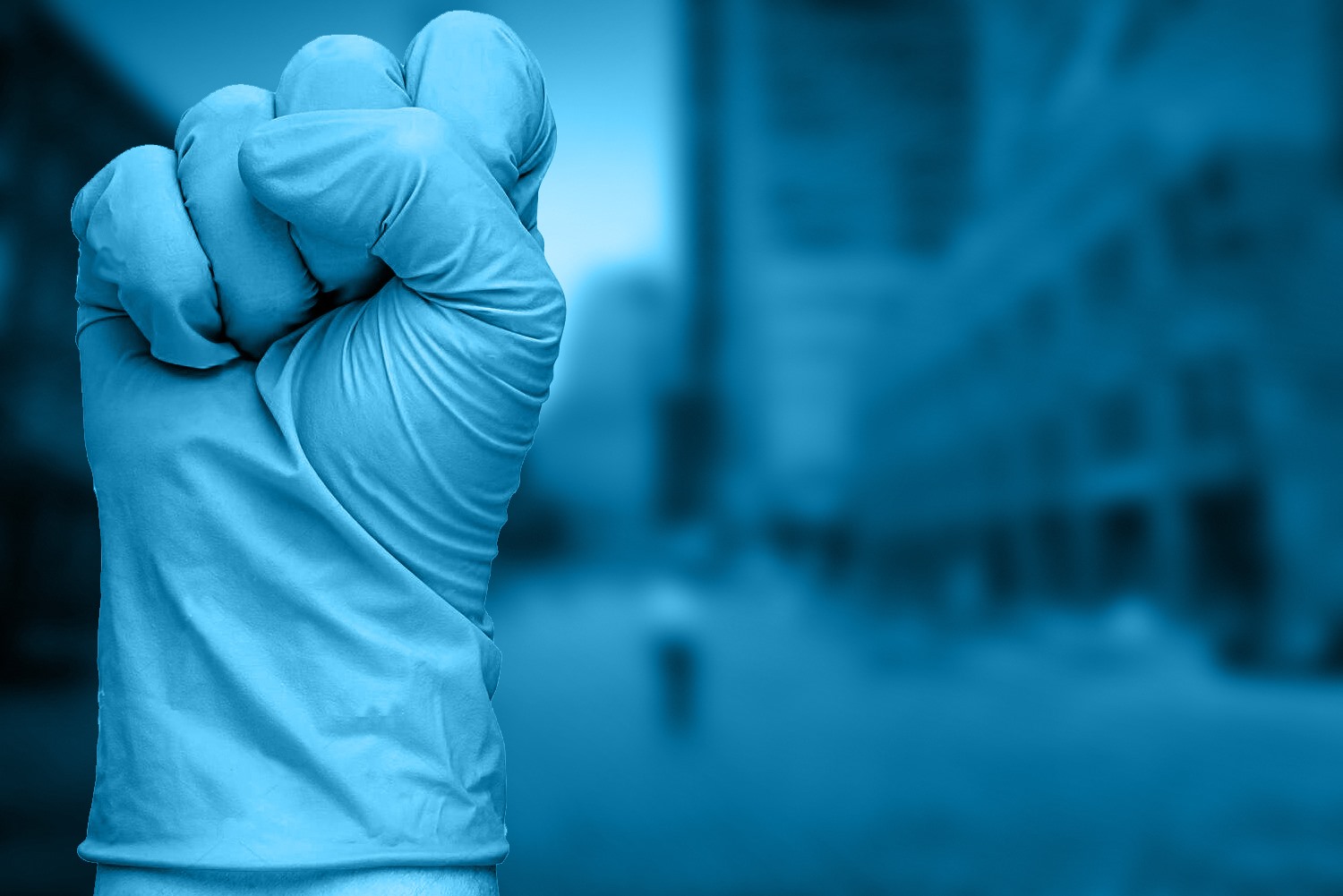 Is it a surprise that people have been flocking to the Communist Party USA in the past few weeks? Here are five reasons:
1. the pandemic—people recognize that we can't rely on employer-based health insurance, we need to invest in public health (yes, that means growing government agencies like departments of health), we need basic health care for every person, including undocumented people, and we need leaders who listen to scientists and other experts, which reminds us of . . .
2. the global climate disaster—young people in particular recognize how the current world order is wreaking havoc with the planet that they will occupy. Action now could stem the tide of climate disasters in the future. Then, of course, there's . . .
3. the current economic meltdown—when there's no real safety net, the working class is at the mercy of the crises that are inevitably spawned by capitalism in regular cycles. One day you're part of the "family," as some companies like to pretend; the next day you're trying in vain to log onto your state's unemployment compensation website. Makes you think about capitalism, and then to the fact that . . .
4. the opposite of capitalism is communism—when your analysis leads you to realize that the root of these problems is capitalism itself, then you must think of the antithesis of capitalism. That dichotomy has been driven home by a hundred years of anti-communist propaganda from the capitalist ruling class. When you fill out a citizenship application, the question is "Are you now or have you ever been a member of the Communist Party, USA?" They don't ask you about your memberships in the Socialist Alliance, the DSA, or the Republican Party. They know who their nemesis is. A further way that . . .
5. the CPUSA stands out among groups that call themselves communist—people researching opportunities to get involved with other critics of capitalism discover that our Party is the most unified. It brings together the most committed activists from every aspect of the people's movement: industrial workers, low-wage workers, gig workers, the unemployed, women, African Americans, Latinos, and other people of oppressed communities. It does not tolerate racism or misogyny on the part of leaders or members. It gives young people a voice in the leadership of the Party. It has a long, distinguished, and proud history of struggles and victories over the past 100 years.
Why would anyone join any other party?
Adapted from Ohio District, CPUSA, Newsletter
Comments