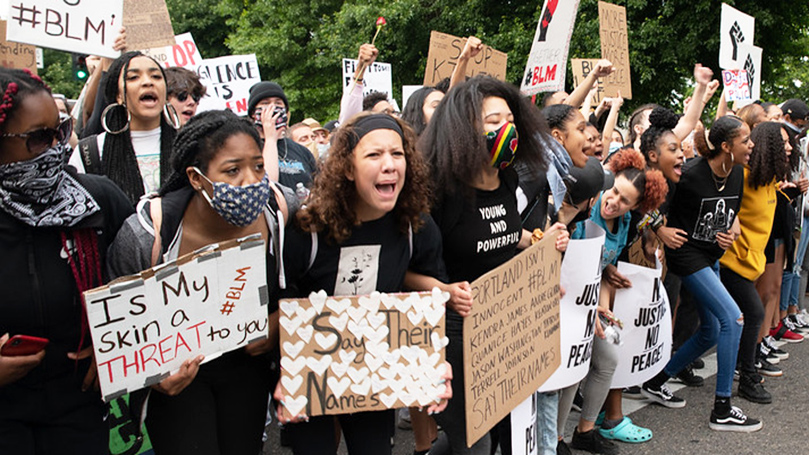 Monday, July 20
An online meeting Sunday night, initiated by the Baltimore Club CPUSA, led to an emergency action 24 hours later.
Two dozen activists braved a heat index of 110 to gather on a downtown street corner to protest the "kidnapping" of protesters in Portland, Oregon, by fascist-like thugs from the Department of Homeland Security (DHS).
Current protests in Portland date back to the murder of George Floyd.
A leaflet passed out to motorists warned, "We can't wait until November to defeat Trump, who refuses to say whether or not he will accept the results of the upcoming presidential election. We need to be in the streets today and every day!"
Cindy F., chair of the Baltimore Club, told the rally that Trump has threated to send thugs to other cities around the country, including Baltimore. She called the president's actions "the face of fascism USA."
Supporters of Socialist Unity and Baltimore Peace Action also participated in the action.
Image: Protest in Portland (OR), Matthew Roth, Creative Commons (BY-NC 2.0).
Comments