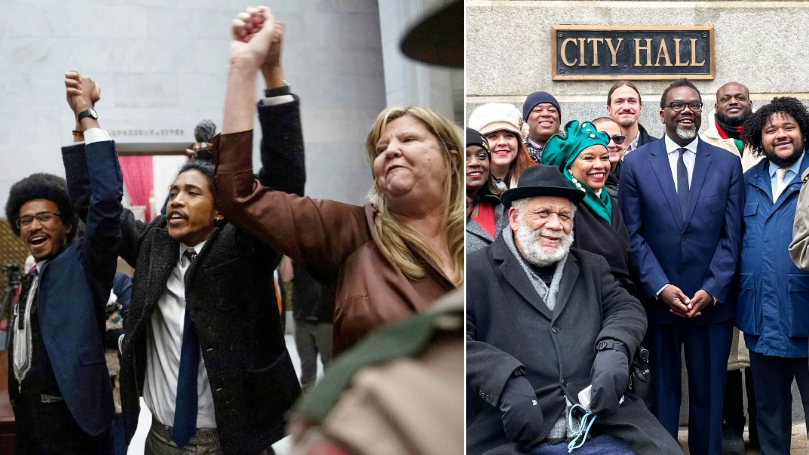 A People's World meeting Thursday night discussed the fund drive, and upcoming UPS contract negotiations and potential strike.
The KKK majority in Tennessee's House of Representatives conducted a political lynching against two Black elected members who participated with a student-led protest for gun control in response to the nearby Covenant School shooting.
Meanwhile, however, big wins in Wisconsin and Chicago.
An ongoing struggle in Detroit to defend the home of an elderly Black women on dialysis came to a head this week when county bailiffs and "movers" violently attacked anti-eviction activists, who linked arms in an attempt to defend the terminally ill tenant's home.
Trump in court! Some said it would never happen. What's CPUSA's take?
Mailbag: Does the CPUSA call for an "alliance" with China? What about the alleged persecution of Muslims?
Image: The Tennessee Three by Working Families Party (Facebook) / Brandon Johnson with community control of police activists by CAARPR (Facebook)
Comments
Related Party Voices Articles