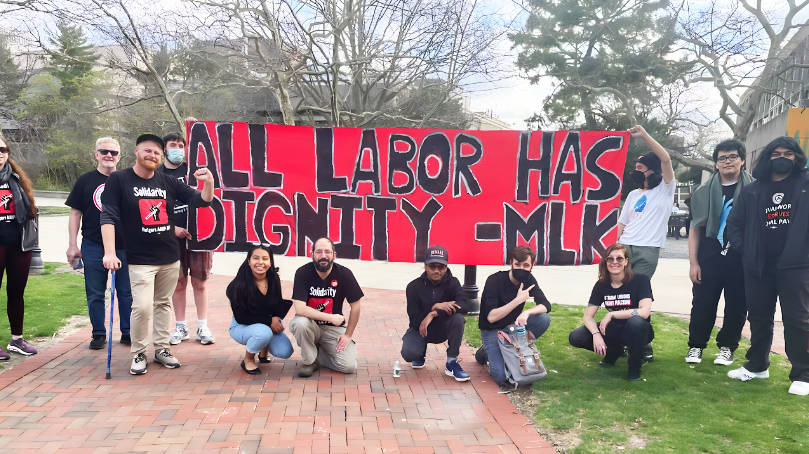 Rutgers faculty on strike for the first time in the school's history! What the hell is happening at Rutgers?
Marking a new attack on abortion rights, a Texas judge banned the abortion pill, and the issue has been kicked up to the Supreme Court. What's next in the struggle for women's equality? Sharpen your tools in the fight for equality by signing up for the upcoming class Reproductive rights–the science behind the struggle.
Why is Elon Musk lying about NPR?
Mailbag question: What kind of role did the Black Panther Party play in the U.S. socialist movement? Did they collapse due to sheer suppression from the government, or did they do something wrong?
Image: All labor has dignity by Rutgers AAUP-AFT (Facebook)
Comments
Related Party Voices Articles