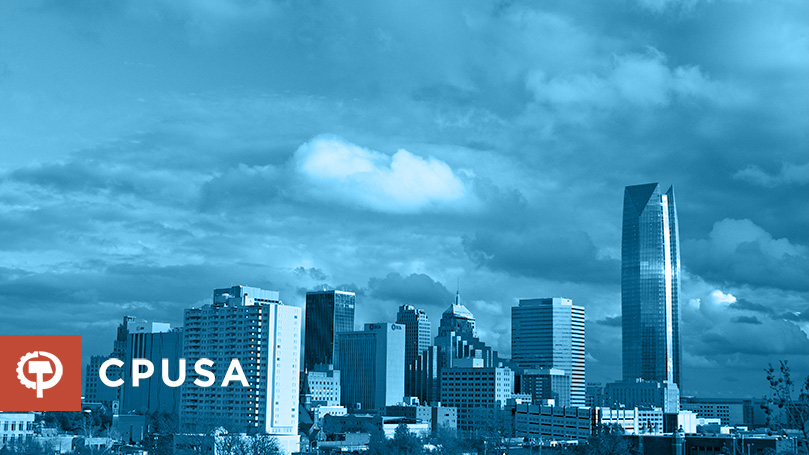 The Oklahoma CPUSA  is just getting started. We have several folks who attend monthly  webinars taught by CPUSA leaders: seven all told.  We do a email newsletter once a month to about 50 comrades who are on the national register of members that live in Oklahoma.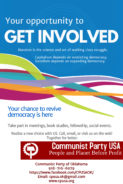 We hope to gear ourselves up for future tabling events in Oklahoma for 2018 especially around the many college campuses during their spring and fall semesters. Our goal is to recruit millennials and provide national support through education to these younger potential members.
We have a Facebook page and are working to build its influence.
Recently our members attended a two session training on organizing. It was very instructional and we learned the basics.
We hope to do a book study via internet classroom during the first part of next year.
The national party conference also helped in compartmentalizing our goals which will align with the national organization and other districts. Next year and beyond looks promising for the Oklahoma CPUSA.
Comments