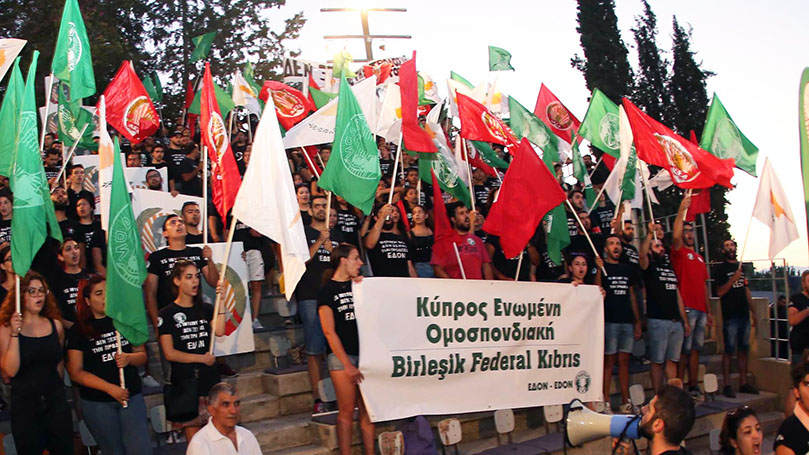 Cyprus: AKEL denounces joint maneuvers with Israeli
AKEL, which is the communist party in the island nation of Cyprus, has strongly objected to the country's conservative government's having permitted the joint participation of its armed forces and the Israeli Defense Force in military exercises in the Troodos Mountains area in the center of the country.
AKEL stated that "rhetoric that involves Cyprus in regional conflicts is what the state (TV) channel is broadcasting, namely that this exercise has 'nothing to do with the protection of the Republic of Cyprus and the Cyprus Exclusive Economic Zone', and that the territory of Troodos is being used [for the joint Israeli-Cypriot exercises]  because it has similarities to the topography and climate of Southern Lebanon and Southern Syria'"   AKEL accuses the Cypriot government of having secretly set up the training exercise.  AKEL strongly supports the Palestinian cause, which is not supported by the current Cypriot government.
World Federation of Trade Unions:  Statement on Worldwide Refugee Situation
The World Federation of Trade Unions availed itself of World Refugee Day, June 20, to express its solidarity with "the millions of refugees and displaced persons who are forced to abandon their countries [and] their homes because of imperialist wars and conflicts".
The statement by the WFTU goes on to point that in 2017 the refugee and displaced persons crisis has reached unprecedented levels,  with 22.5 million refugees as part of 65.6 million displaced persons. The WFTU denounces the war situations created by imperialism in the Middle East and North Africa, as well as the oppressive conditions for migrants and refugees created by the policies of the European Union.
India:  Communists speak out on agrarian crisis
The National Council of the Communist Party of India expresses its support for the demands of the nation's farmers, and calls on its members to launch protests in support of these demands on July 26 and 27.
The farmers are calling for the government to implement a policy of price stabilization, land reform, reductions in the costs of seeds, fertilizer fuels, and to bring loans to farmers from nationalized and cooperative banks under loan waiver schemes, among other measures.
Argentina:  Communists in united front
The Communist Party of Argentina has become part of the Justicialist United Front in the central province of San Luis.  A party statement states that this affiliation is based on "a fundamental agreement against the [ruling] Cambiemos [party] and the national government [of right wing President Mauricio Macri].  The Communist Party and the other parties forming this new united front came to an agreement on an 18 point program, and the agreement was subsequently extended to a total of 20 organizations, according to Juan Larrea, who is the secretary of the Communist Party in San Luis province as well as a provincial legislator.
The work of the new entity will include participation in midterm legislative elections on October 22 of this year.
Comments