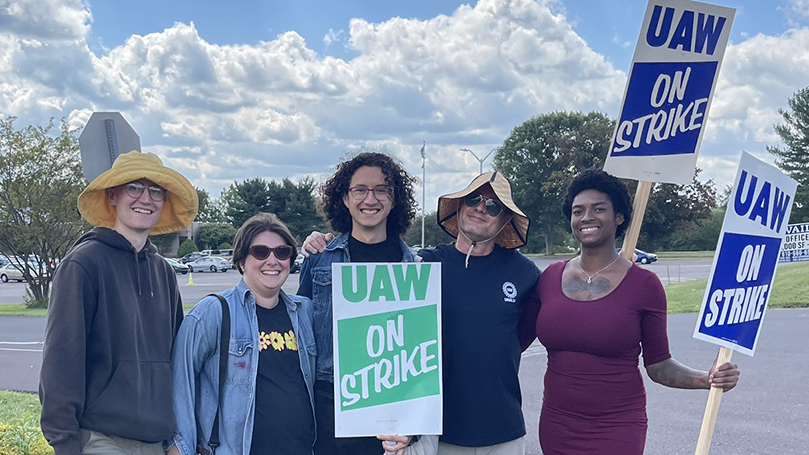 Across the country, members of the Communist Party USA and Young Communist League are out on the picket line, supporting UAW members in their fight for a record contract!

Michigan
Michigan members were ready to go in August, joining a packed house for a rally at Region 1 in Warren, MI with UAW President Shawn Fain.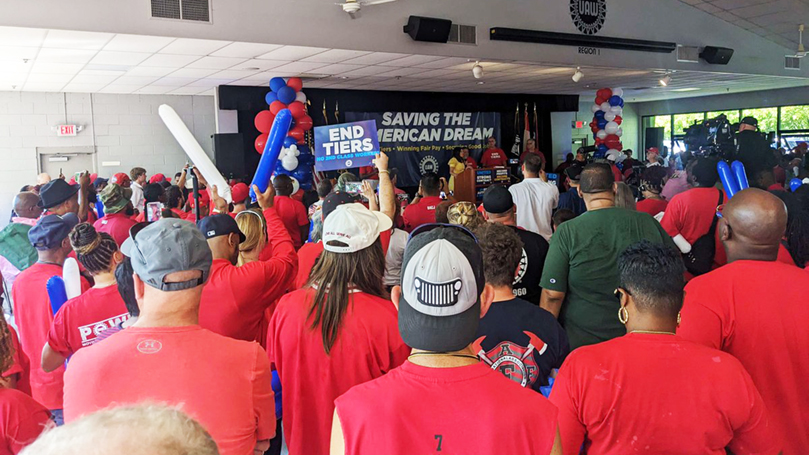 They were on the scene outside an assembly plant to greet Local 900 members as soon as they walked out. Some of the Michigan members were themselves striking UAW members.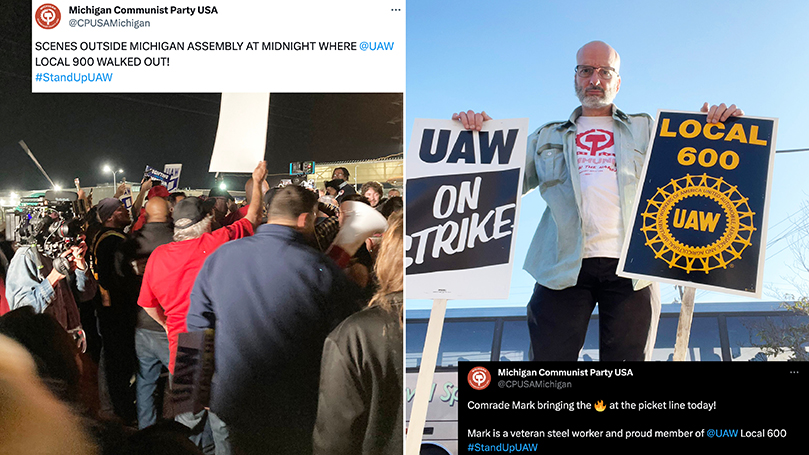 In Detroit, club members volunteered as staff for a pro-union food truck, handing out free burritos to striking Blue Cross Blue Shield workers.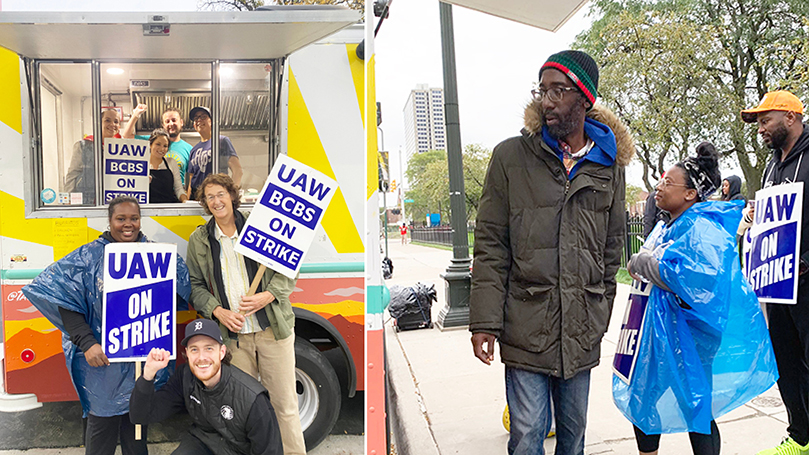 Eastern PA
In the city of brotherly love, members of the Philadelphia Young Communist League have turned out to join UAW Local 644 members at the Dometic facility in Royersford, PA.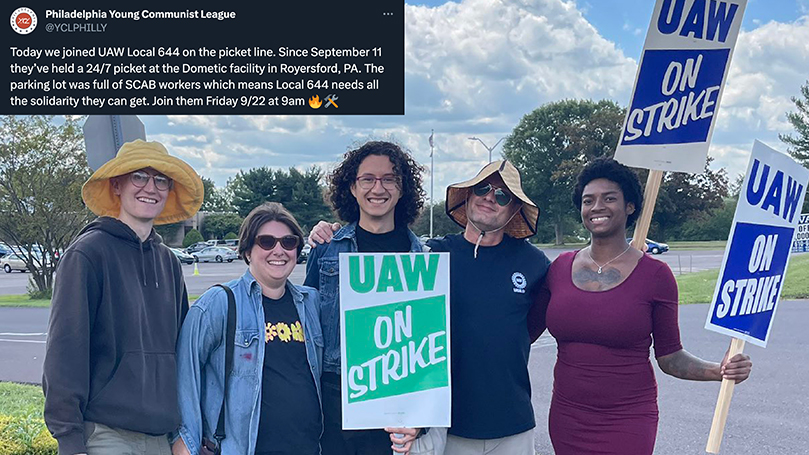 Ohio
The party in Ohio has been helping to hold the line in West Chester, Toledo, and Columbus, bringing water and food with them.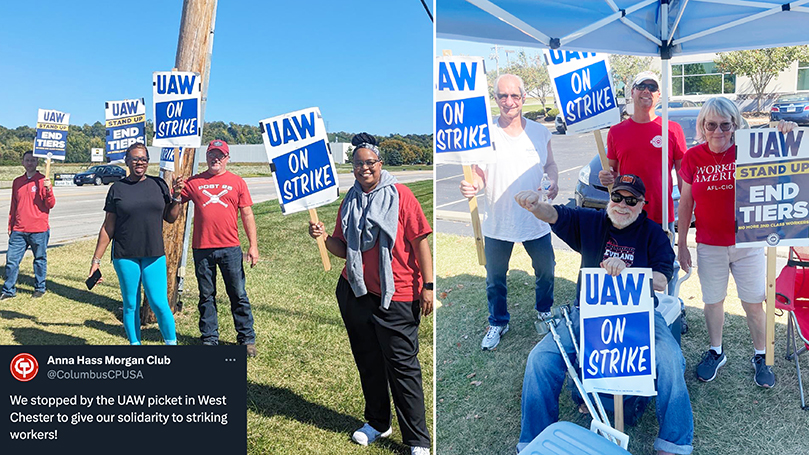 A co-chair of the Toledo club even made 6 gallons of soup for the striking Jeep workers!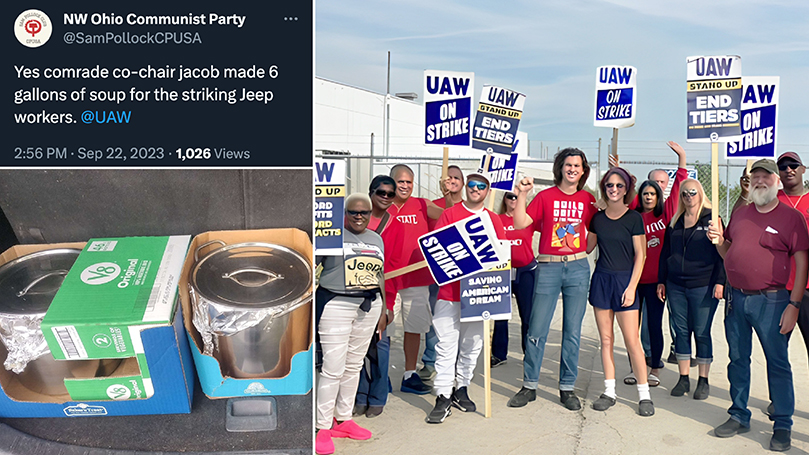 Chicago
The 105-years-young CP veteran Bea Lumpkin was on the UAW parts distribution picket line with 2214 workers in Boilingbrook, showing solidarity as a Chicago Teachers Union retiree and discussing the importance of the strike.
"You inspire me. This strike by UAW is showing us our power," she said.

North Carolina
In Charlotte, comrades were on the picket line at GM Parts Distribution Facility with Local 2404.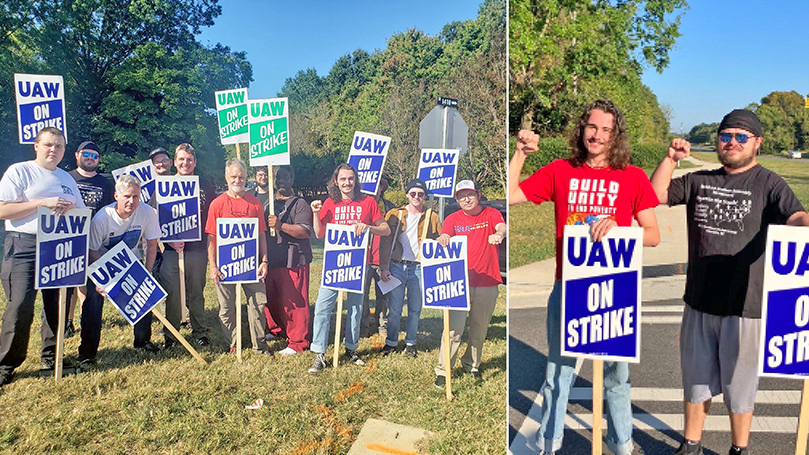 Oregon
Members from the Portland, Oregon club supported UAW Local 492 on Monday, Oct. 2.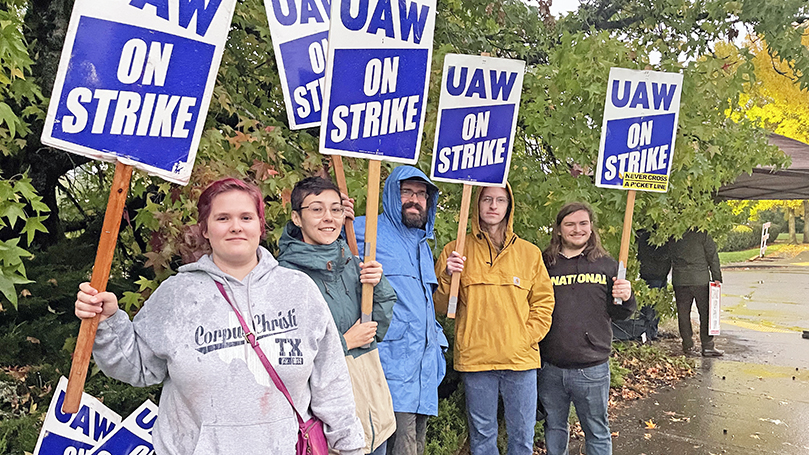 Twin Cities
Members of the Twin Cities club were also proud to help hold the line at two local parts distribution centers — with Local 722 members in Hudson, Wisconsin and with Local 125 workers in Plymouth, Minnesota. Comrades have been on the picket lines almost every day since the strike began! On October 4th, they joined Local 125 at the New Hope, Minn. auxiliary location, where a non-union employer was hosting a job fair for scabs.
"We were honored to have the opportunity to speak with workers on the picket line, some of whom have two generations of family members working at both distribution sites," club leaders say. "All have been adversely affected by the two tier system, yet in the face of monstrous greed, UAW workers in Minnesota and Wisconsin respond with community, solidarity, and compassion."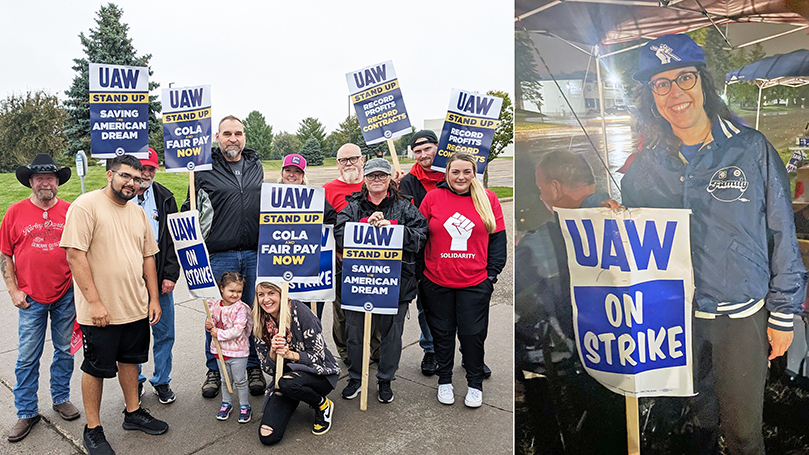 New Jersey
In New Jersey, members and friends of the Hudson–Bergen CP club marched through the rain in nearby Tappen, NY during the Oct. 7 national day of solidarity.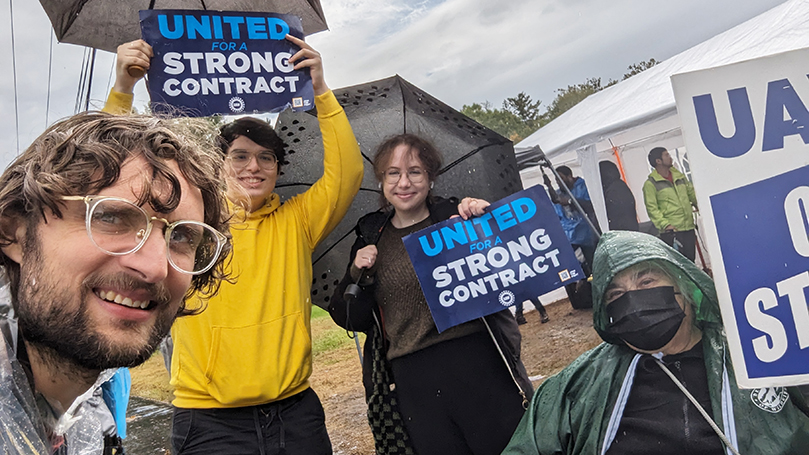 Images: photos 1–7 by CPUSA; Photo 8: Bea Lumpkin at a parts distribution picket line by March on the Boss (Twitter); Image 8-12: CPUSA.
Comments