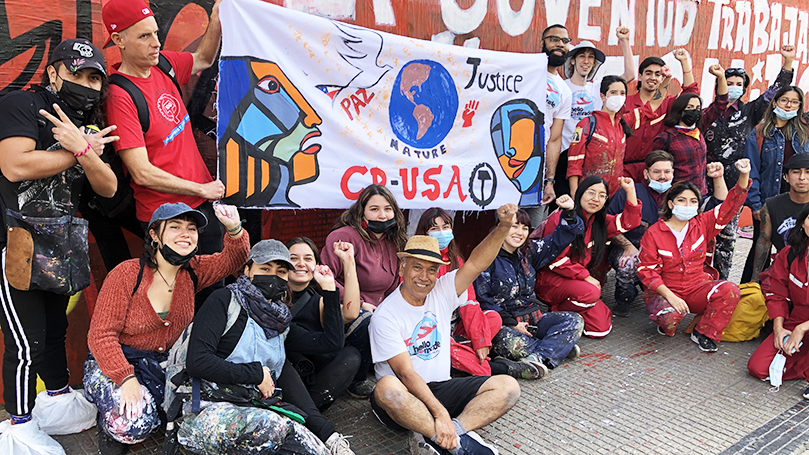 "Hello Comrade" is a new project that works under CPUSA's International Department. The goal is to travel to countries around the world and not only document important advances made by Marxist parties but also try to capture how it feels, tastes, and smells to be a party activist working at the most grassroots level.
In May the project organizers visited Chile, where they met with the presidential candidate of the Communist Party of Chile, recorded a session of the Chilean constitutional assembly as they were writing their new constitution, and visited amazing social projects plus renowned poets, mural artists, and even a hip-hop/communist city councilman. This 5-minute video includes highlights of the trip.
Learn more about their trip to Chile in the People's World.
Comments