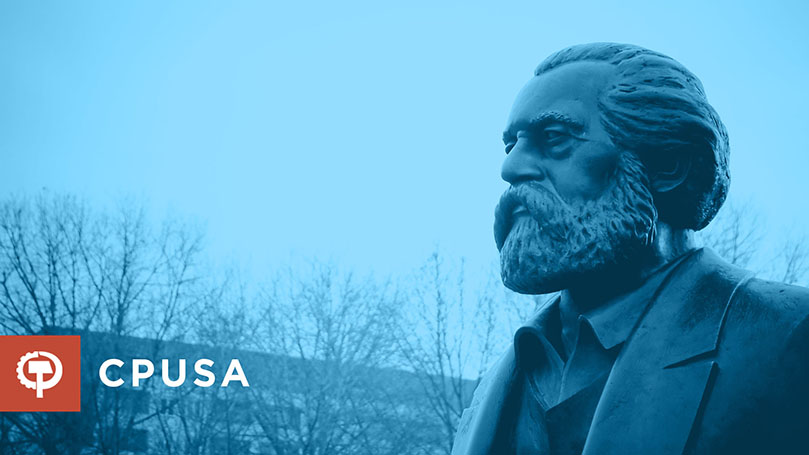 Brazil: Communists, leftists form united front to defend social safety net
Faced with the reactionary onslaught on the social safety net and the rights of the people by the new government of President Jair Bolsonaro, the Communist Party of Brazil (PC do Be participating in a new united front effort with five other opposition parties.
The new grouping was announced on March 21, and also includes the Socialism and Liberty Party (PSOL), the Brazilian Socialist Party (PSB), the Workers' Party (PT) and the Democratic Labor Party (PDT). PC do B Vice President Walter Sorrentino said that this new multiparty, multi union grouping is made necessary by Bolsonaro's "ferocious attack against the Constitution", which have included threats against indigenous and Afro-descended Brazilians, LGBT people, women and the environment as well as drastic cuts in social welfare.  More groups may join eventually this center-left formation.
Algeria:  Communists call for independent Working Class Stance in elections
In Algeria's presidential elections, originally scheduled for April 18, but now postponed to a date yet to be set, the Partie Algérien pour la Démocratie et le Socialisme (Algerian Party for Democracy and Socialism, or PADS), which is the country's communist party, is calling for the working class to reject not only the incumbent president, Abdelazziz Bouteflika, but any candidate that represents the same policies as the incapacitated 80 year old Bouteflika, who has been president since 1999.
Bouteflika's announcement that he would seek a fifth term has led to intense protests in Algeria, and he has now withdrawn his candidacy.  But PADS warns the working class, small farmers and youth not to allow a mere substitution of "Hadj Moussa for Moussa Hadj" (approximately, Tweedledum for Tweedledee), as this would continue to allow Algeria's resources, including its oil wealth, to be exploited for the exclusive benefit of a parasitical ruling class.
Sudan: Sixty Communist  parties denounce repression
Sixty communist and workers' parties from all regions of the world have signed on to an urgent solidarity appeal in defense of oppositionists and peaceful protesters who are being repressed by the dictatorship of Sudanese President Omar Hassan Al Bashir.  Among those being held as prisoners (in "harsh and inhumane conditions" are more than 3000 oppositionists, including women and leaders and members of the Sudanese Communist Party.
Communist leaders being held are Political Secretary Mohamed Mokhtar al-Khatib and fifteen other members of the Central Committee.
The statement accuses U.S. imperialism of trying to find a way to rescue the Al Bashir regime, with which it is allied.  The signatory parties, which include the Communist Party USA, are demanding an end to the repression and the freedom of all political prisoners.
Belgium: Workers' Party will be on Ballot for whole country
The Belgian Workers' Party, one of two major communist parties in that country, will be running candidates for the May 26 parliamentary elections in all three regions of this linguistically divided country:  Dutch speaking Flanders, French speaking Wallonia and the Capital, Brussels. What is special about this is that this is the only Marxist-oriented party projected to win seats in the election, and the only one that is running candidates in both Flanders and Wallonia as well as Brussels.
The Workers' Party currently holds two seats in the 150 member body, and early polls suggest that it will pick up more.   The President of the Workers' Party, Peter Mertens, holds a seat in Dutch-speaking Antwerp, and another party leader Raoul Hedebow, represents French-speaking Liege in the body. The current prime minister is Charles Michel, from the right wing francophone Reform Movement party.
Comments