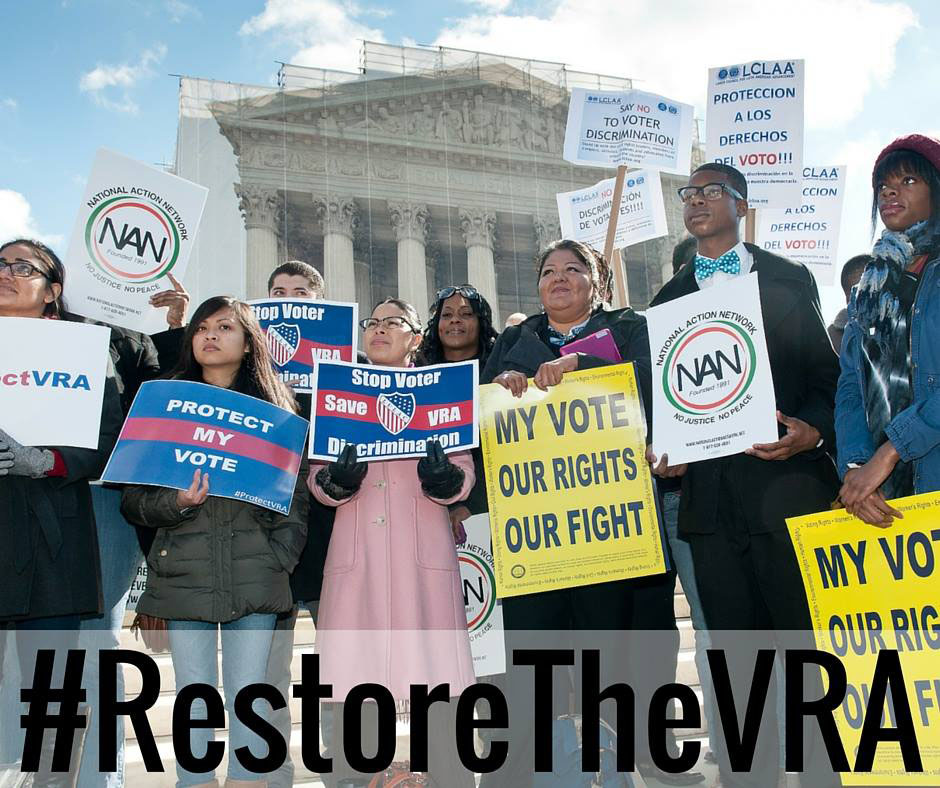 Three years ago in Shelby County v. Holder, the Supreme Court gutted the Voting Rights Act. In the several states affected, among them North Carolina, Georgia, Arizona and Florida, the GOP has been working overtime to suppress voter turnout.
Last Saturday, June 25, marked the third anniversary of the Court's decision. Groups all across the country are trying to heighten awareness about the ruling and demand Congress overturn it.
You can share a Facebook meme #Restorethevotingrightsact here. Folks are also encouraged to call their representatives in Congress and demand action. You can reach Congress at 202-224-3121.
A bill has been introduced to reverse the Supreme Court's ruling, the Voting Rights Advancement Act (S. 1659 and H.R. 2867).
Tell your member of Congress to get it out of committee and up for a vote – this year's election is critical and may be quite close.
Every vote must be counted and encouraged.
Comments