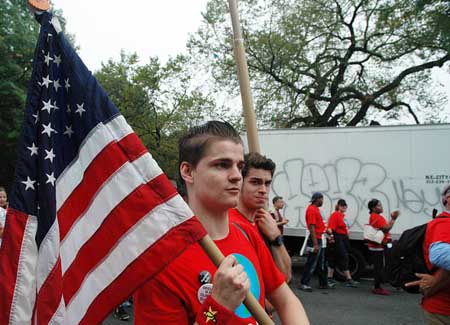 1. 95th anniversary of the Communist Party USA and its 30th convention.
2. Death of Amiri Baraka, poet, playwright, and independent communist activist.
3. Freedom for the last 3 prisoners of the Cuba 5 and the restoration of U.S. Cuba diplomatic ties.
4. Defeat of the left front governments in India in which the Communist Party of India (Marxist) and the Communist Party of India played a big role.
5. Victory for the Communist Party of Japan when it doubled its seats the country's lower house of parliament.
6. Death of Pete Seeger, working-class troubador and longtime activist.
7. The 20th anniversary of the end of the apartheid, to which the South African Communist Party made a signal contribution. Nelson Mandela died the year before.
8. Victory of Evo Morales with over 60 percent of the vote in Bolivia's presidential election.
9. Death of Tony Benn, ardent socialist and member of Parliament.
10. Anniversary of the fall of Joe McCarthy. In the McCarthy hearings Joseph N. Welch an army lawyer asked the anti-communist senator, "have you no sense of decency?" It was the beginning of the end to McCarthy's reign of terror.
A previous version of this article incorrectly said Tony Benn was mayor of London.
Comments