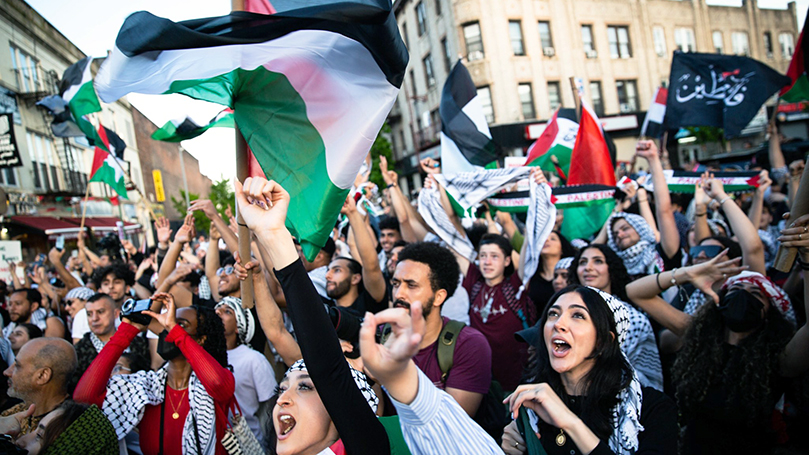 Since the election of the most fanatical, right-wing government in the history of Israel, the situation in Israel and the Palestinian territories continues to deteriorate. The far-right Netanyahu government is shattering the facade of democracy, even embracing openly fascist figures of this section of the Zionist movement.
Since taking office, the newest Israeli regime has increased the level of violence against, and repression of, the Palestinian people. In the last few months, dozens of Palestinians have been killed or injured at the hands of Israeli forces in the West Bank and the Gaza strip. The residents of Jenin have particularly suffered, where a number of young children were killed by Israeli weapons, paid for by the United States.
The new Israeli government has also taken steps to ensure its rule through various anti-democratic measures, including a recently released plan to weaken the court system. This move has been condemned by many countries and experts around the world. Members of Prime Minister Netanyahu's Likud Party have been quoted as saying, "Israel is too democratic." Senior coalition partner Bezalel Smotrich, Minister in the Defense Department and Minister of Finance, was recorded admitting that he is a fascist and a homophobe. The Minister of National Security, a member of the fascist Otzma Yehudit party, has further empowered security services to wreak violence on anyone that stands with the Palestinian people. He has banned public display of the Palestinian flag and is threatening to worsen conditions for Palestinian political prisoners already suffering in Israeli prisons.
On top of this, the Israeli government has continued to break international law by demolishing the homes of Palestinians who are related to political prisoners, and by invading the homes of civilians to use them as human shields during their assaults.
For years, each successive United States government has justified its financial support for the Israeli regime by referencing the two countries' supposedly shared democratic values. However, under the new Israeli government, it is increasingly apparent that those shared values are not democratic, but rather consist of support for discrimination and apartheid, violent repression, and the suspension of democratic rights for Palestinians.
The Communist Party USA condemns the inhumane and illegal actions of the Israeli government.
We renew our demand that the United States government halt all funding and support for the apartheid Israeli government.
We reaffirm, together with our fraternal parties in Israel and Palestine, the need for a two-state solution and the right of the Palestinian people to self-determination and a homeland.
We call on all peace loving and progressive people around the world to stand with the Palestinian people and all those who are standing up against the Netanyahu government.
Image: Bay Ridge Nakba Day march honoring Shireen Abu Akleh by Karla Coté (Twitter)
Comments