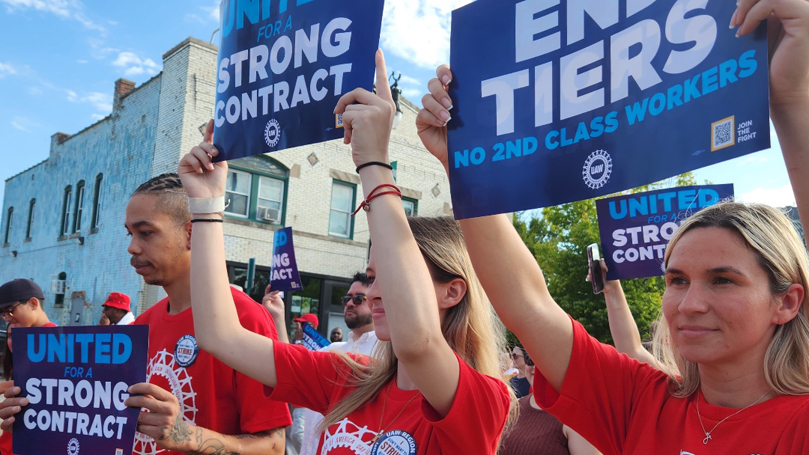 UAW workers are poised to strike the "Big Three" auto companies on September 14th. The strike vote passed by a whopping 97 percent! If the auto workers decide to go out, the picket lines will become the front lines of the class struggle.
Calling all members and friends! Let's meet on Wednesday, September 13th at 7:00 PM Eastern, 6:00 Central, 5:00 Mountain and 4:00 Pacific to plan how we can support the pending strike.
Here's the link to register for the meeting. Feel free to share it. Strike support is a task for the entire working-class and democratic movement.
Image: UAW workers fight for a fair contract by UAW (Facebook)
Comments