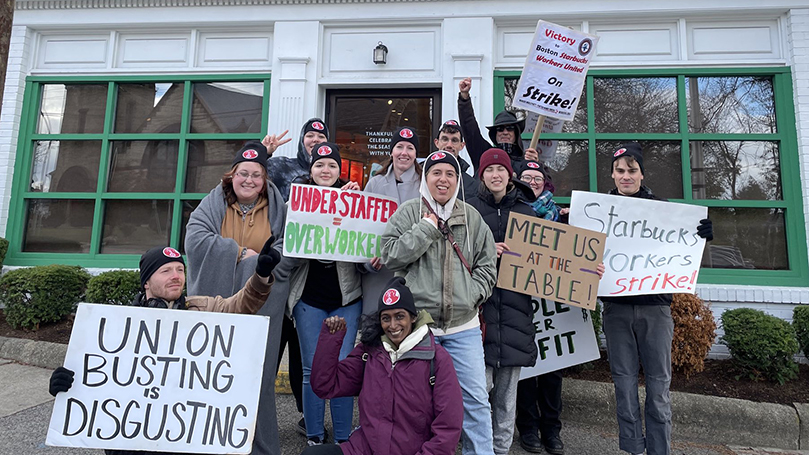 Two Starbucks organizers talk about the Red Cup Rebellion, the one-day strikes at over 110 Starbucks stores.
GMR panelists discuss the midterm elections in California, Ohio, New York, and New Jersey: victory, defeat, or stalemate?
Mailbag Question: Does the Party advocate everyone earning the same amount of money?
Image: Starbuck workers strike, photo by @tylerdaguerre, Boston Starbucks Workers United (Twitter).
Comments