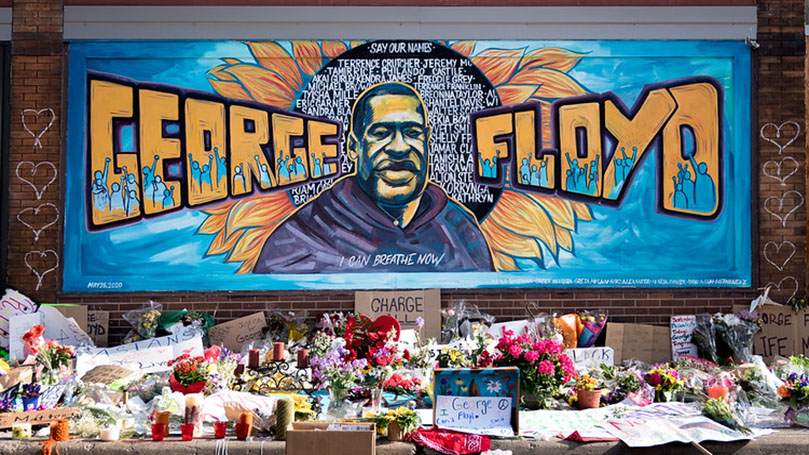 In Indianapolis, peaceful protests on May 30 and 31 were met with police violence.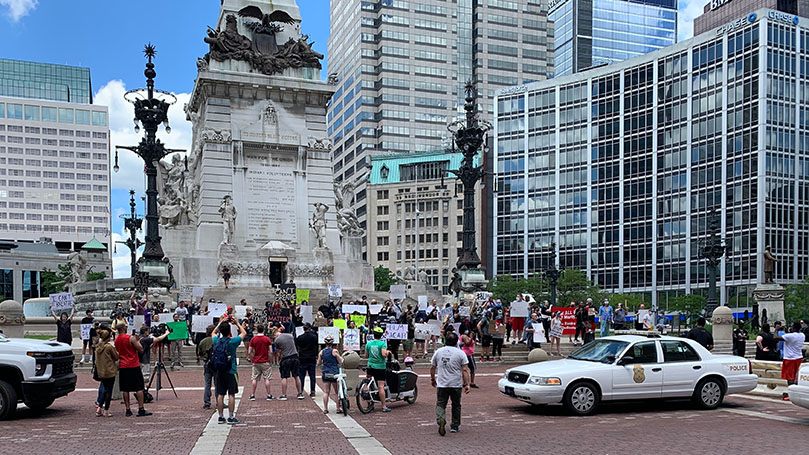 Louisville, Kentucky, June 3: There were no signs of the movement slowing down in downtown Louisville. Protestors defied the curfew, marching with allied car caravans flanking them and offering food, water, and medical supplies to keep the movement strong late into the night. Charles Booker, local politician and resident of Louisville's West End, addresses the crowd and motivates them to keep working. Photo: Chris Scheidler.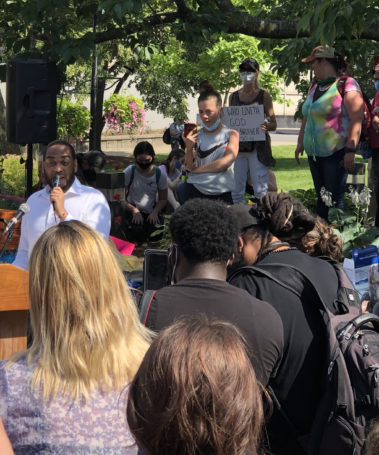 Chalk art portrait of Breonna Taylor. Larger actions were planned in Louisville for June 5, Breonna's birthday. Photo:  Aubrey Banning.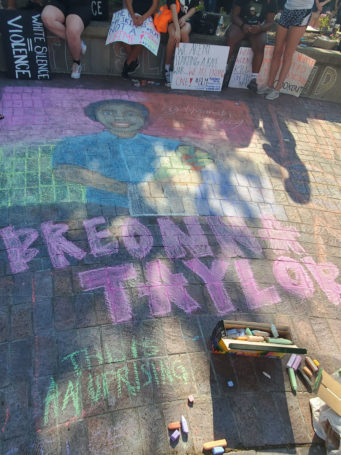 Chicago, June 3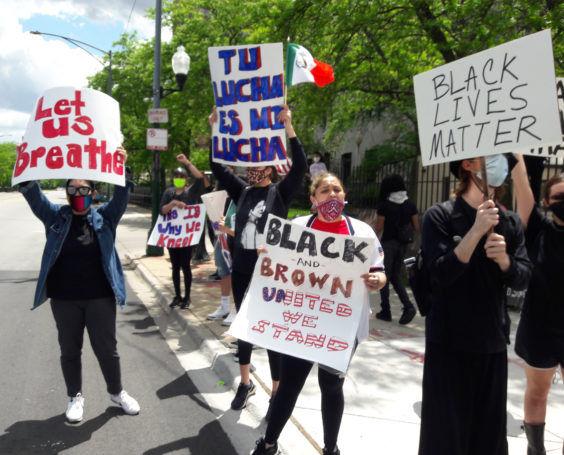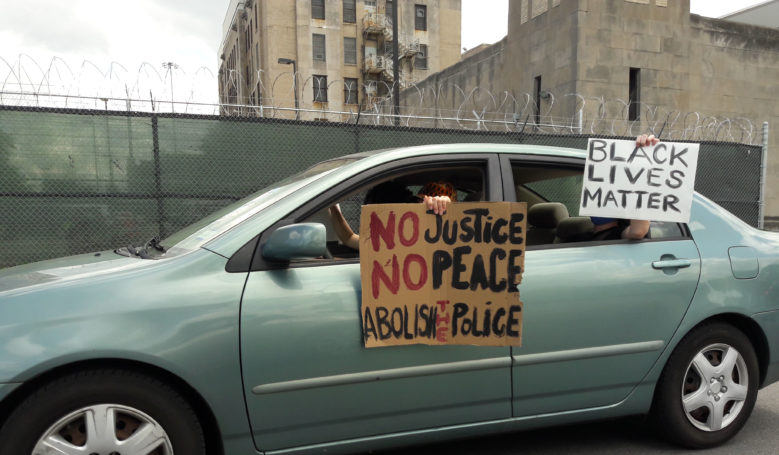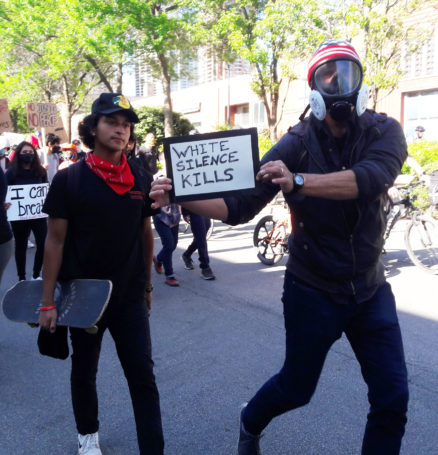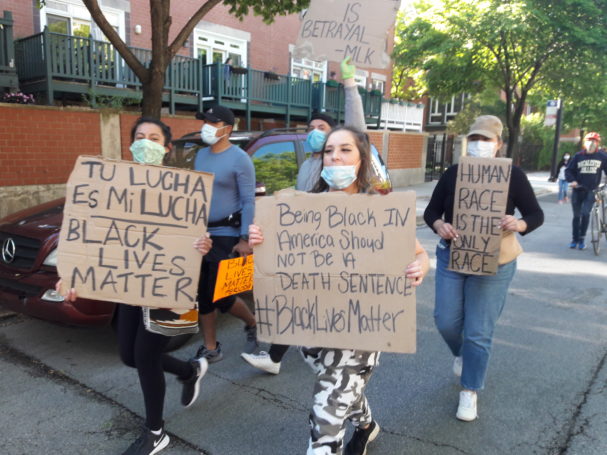 San Antonio, Texas, May 30: Protesters marched for three miles.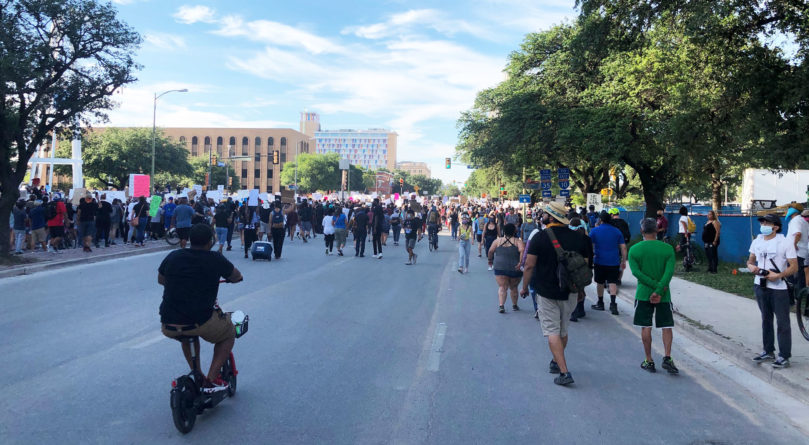 Detroit, May 29:  Well over 1,000 people demonstrated at downtown police headquarters and marched up Michigan Avenue.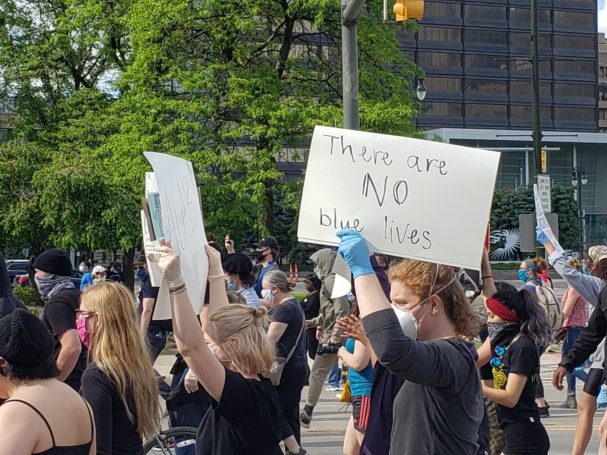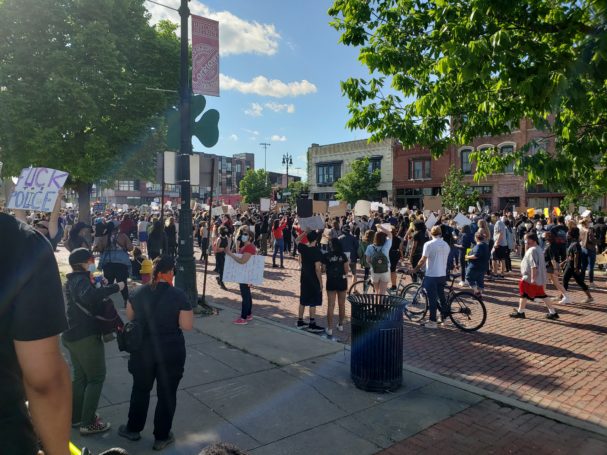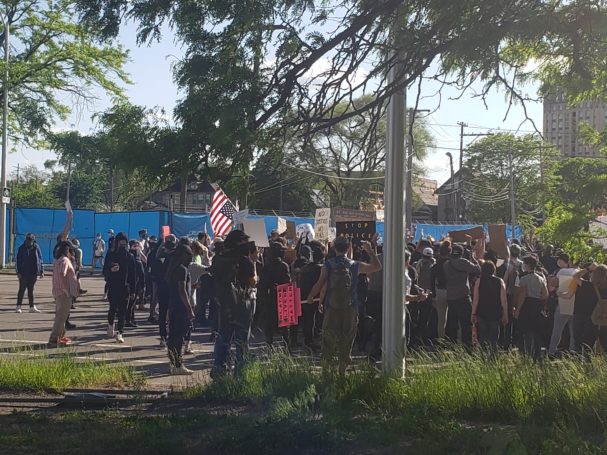 Plymouth, Michigan, June 3: Over 300 people demonstrate.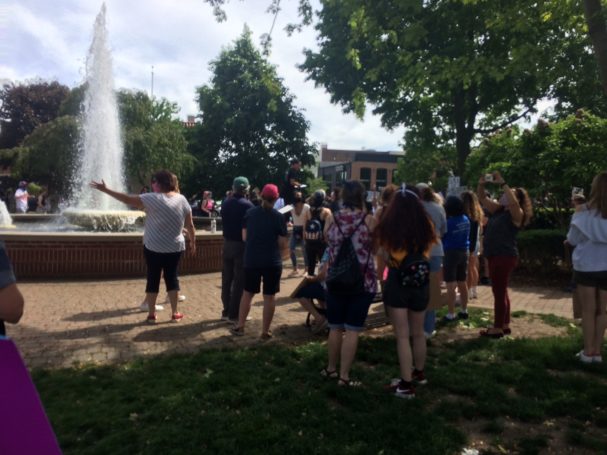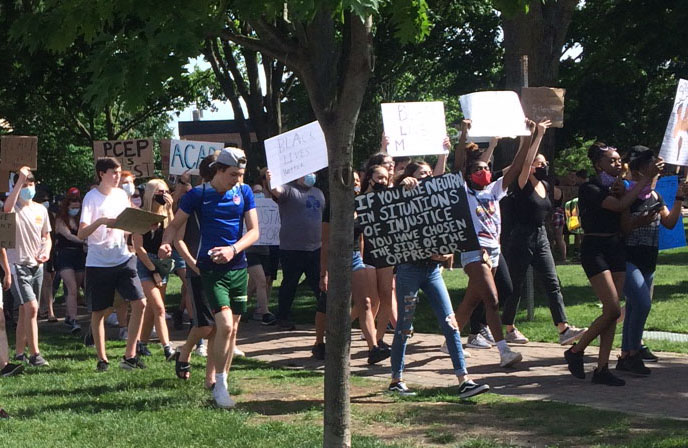 Read about the protests in Annapolis . . .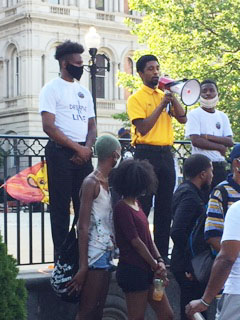 . . . and Danville, Virginia.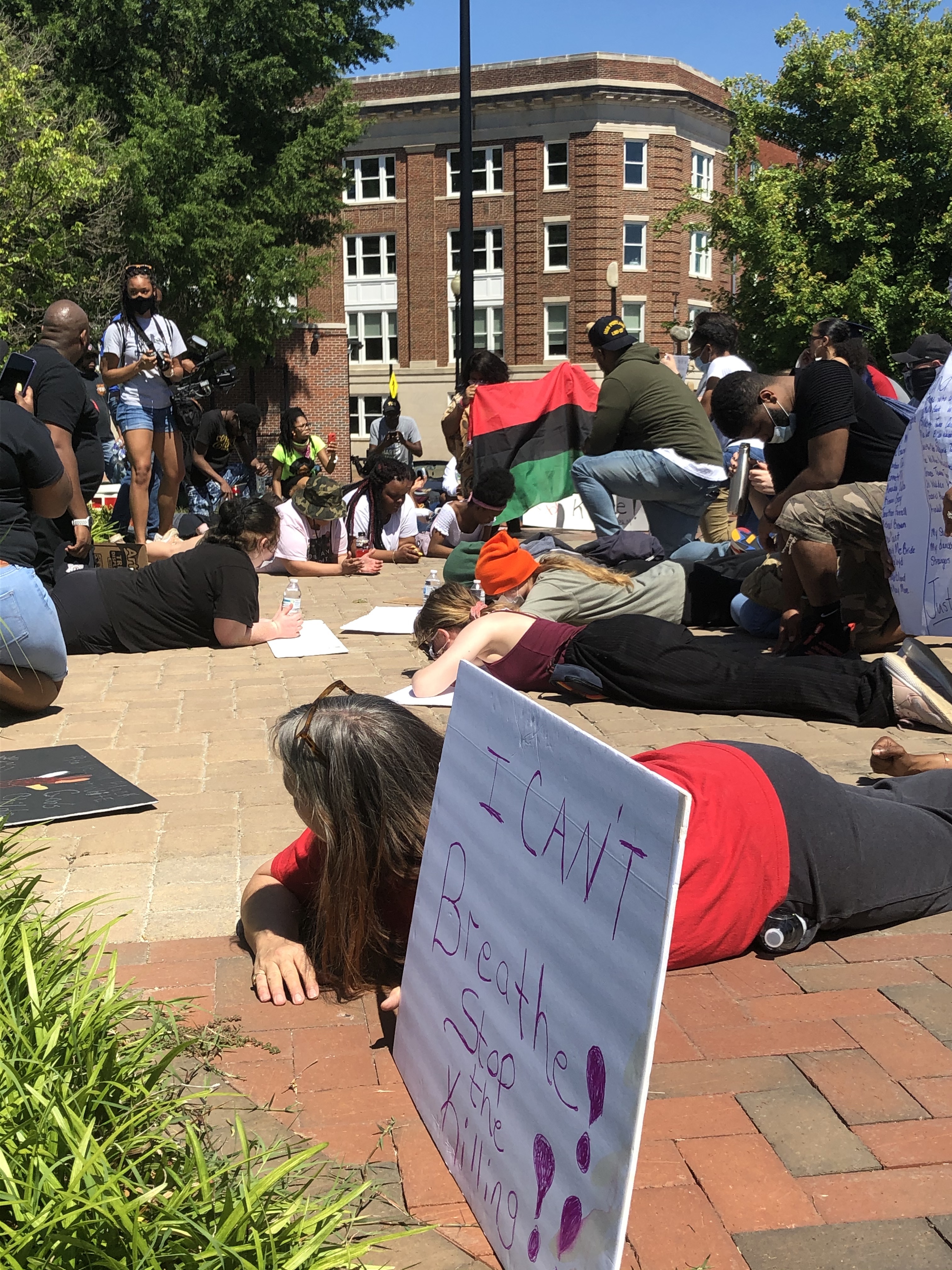 Cover image: Lorie Shaull, Creative Commons (BY-SA 2.0).
Comments