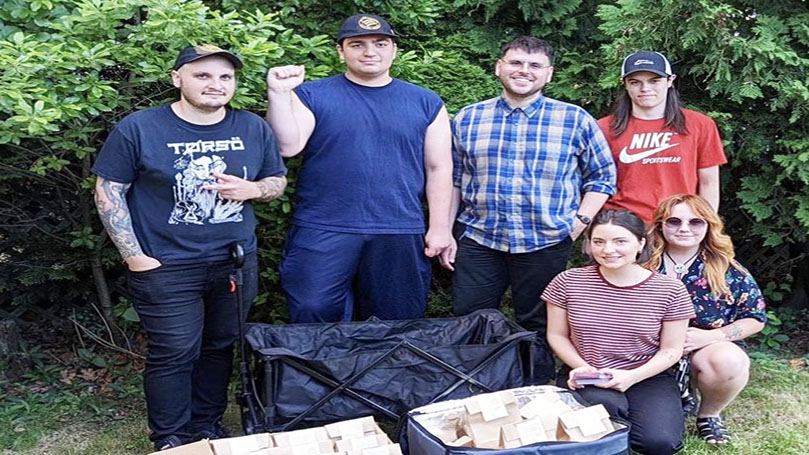 The Rhode Island Club of the Communist Party USA is a community and political organization striving for a better future for all working-class people in the state of Rhode Island. Our primary focuses now are political education, mutual aid, and mass work, doing whatever we can in the short term to make our community a better place and work with other groups to form a united front. To sustain our efforts and to expand them, we have decided to begin fundraising for our events and activities.
As the smallest state in the USA, Rhode Island offers a lot of potential for growing an effective mass movement. Already in Providence there is a plethora of leftist groups, including the DSA, PSL, Socialist Alternative, and us. We aim to make our work stand out by blending the forms of praxis that all these groups are separately effective at through broad community-based coalition building. For one, our mutual aid efforts consist of cooking around 30 meals per month and distributing them as well as providing harm reduction supplies to our homeless neighbors. In doing so, we engage with them directly, learn a bit about how to help on the political front, and relieve some of the financial burden placed upon them by a system that has condemned them to abject poverty. These meals cost a lot of money to make, as we try to make sure they are tasty and nutritious. We also provide water, snacks, and fruit.
We are working actively with Red Ink Community Library to host two public reading groups: The Fundamentals of Political Economy and the Introduction to Socialism. So far, these groups have brought in several people from all walks of the ideological spectrum, and our task is to demonstrate the superiority of socialism through comparison with other economic doctrines. These events are not free: Red Ink costs $20 an hour to rent, and we usually print the literature to provide hard copies to the participants. This gives them something tangible to hold on to, a veritable reference guide for their future socialist endeavors.
We also need funding for mass work. On weekends, we set up a table in a random Providence public park so that we can talk to passers-by and hand them literature. This literature is expensive to produce regularly, but it is integral to ensuring that potential comrades have something to take home with them after meeting us.
Two months ago, we participated in Red Ink Community Library's May Day event where we held a raffle for a variety of communist literature. These ranged from Marx's magnum opus Capital Volumes 1–3 to our own club co-chair's books. The event was a big success, and we are now doing another raffle of communist posters and literature!
All proceeds from our fundraiser goes to club activities, such as purchasing food for our monthly food distribution efforts and buying books and printing paper for our Marxist study groups. As our club expands, there is no doubt our community aid and educational activities will also grow, and the list of projects will get longer. For now, though, our plan is to increase the frequency of our food distribution efforts and expand our educational programming.
Our raffle is open to anyone living in the USA! To donate remotely, you simply need to pick a group number (1–5, items pictured below) and Venmo @punksaround with your name and your preferred group number. You may also use paypal (punksaround@gmail.com) or cashapp ($punksaround). Non–Rhode Island winners will receive their prize via USPS. Winners will be drawn July 16.
Help us develop our work toward our end goal, the liberation of the working class and all oppressed people!
Top image: Getting ready for a food distribution, Rhode Island Club, CPUSA.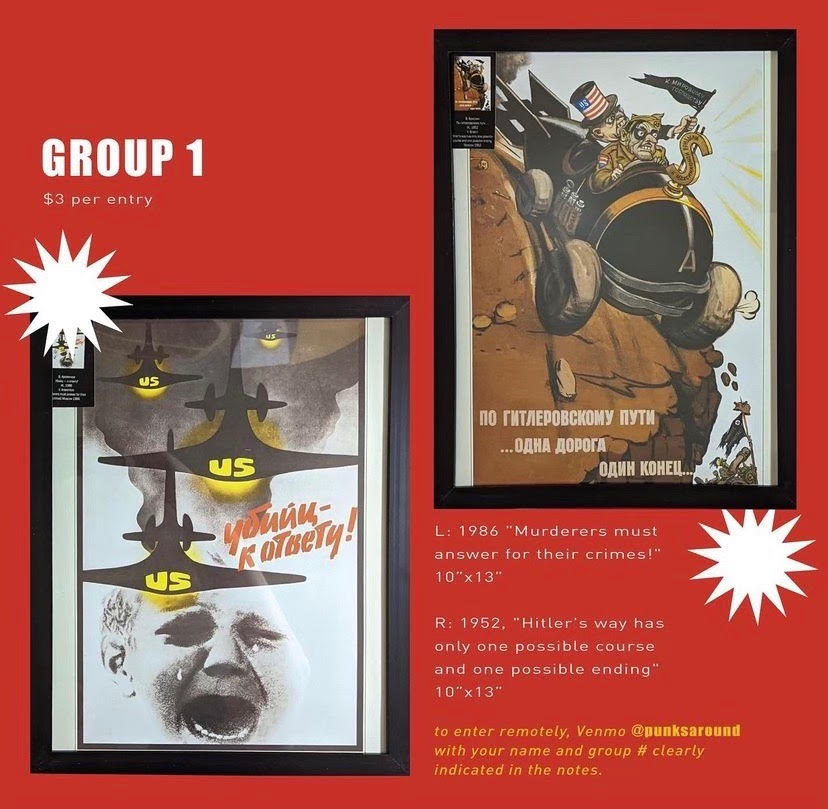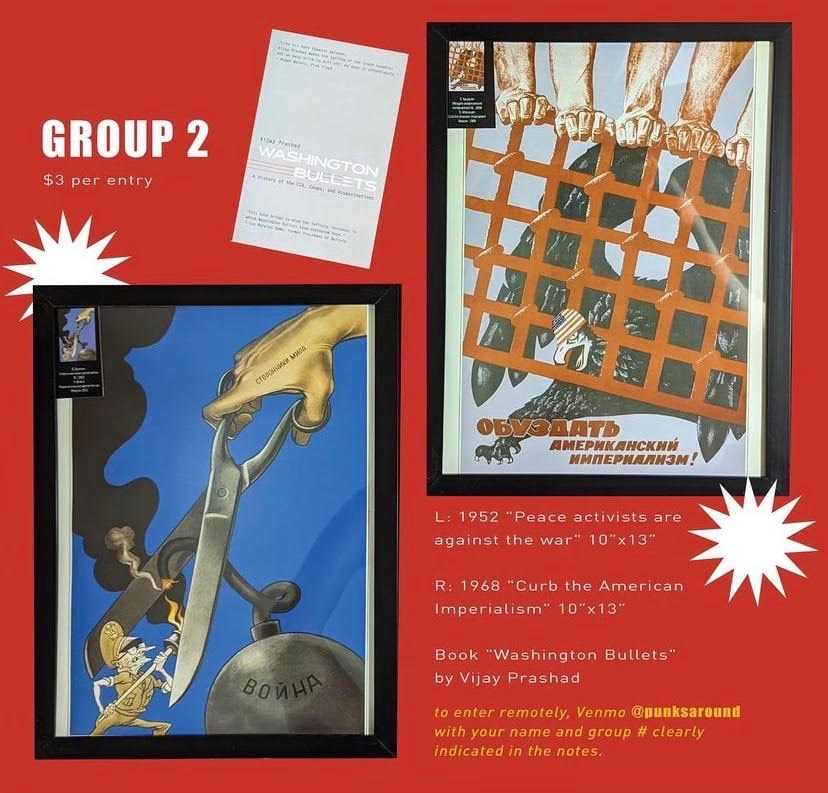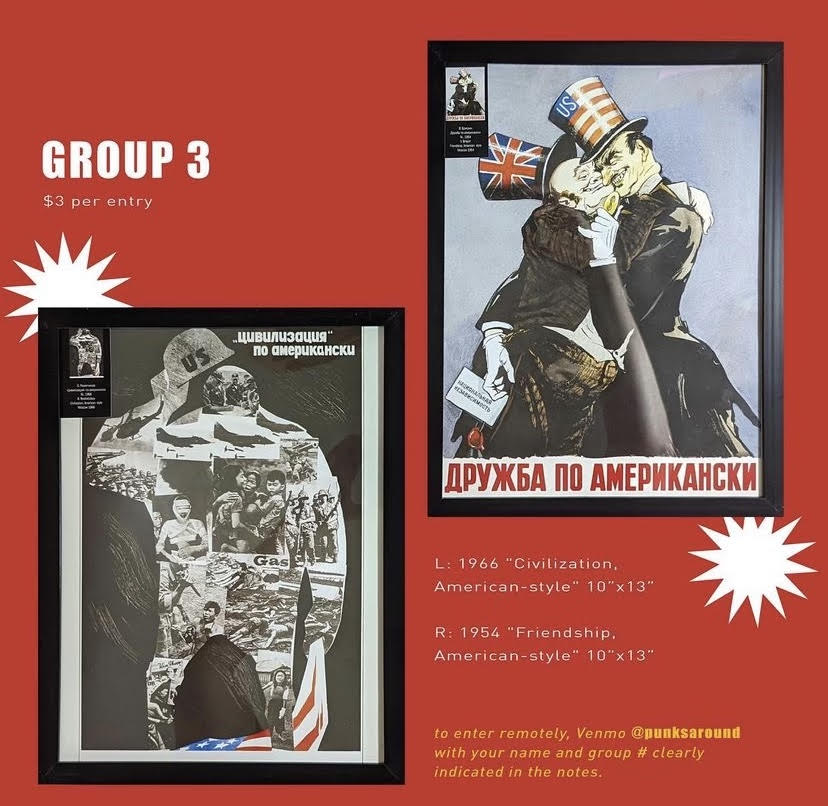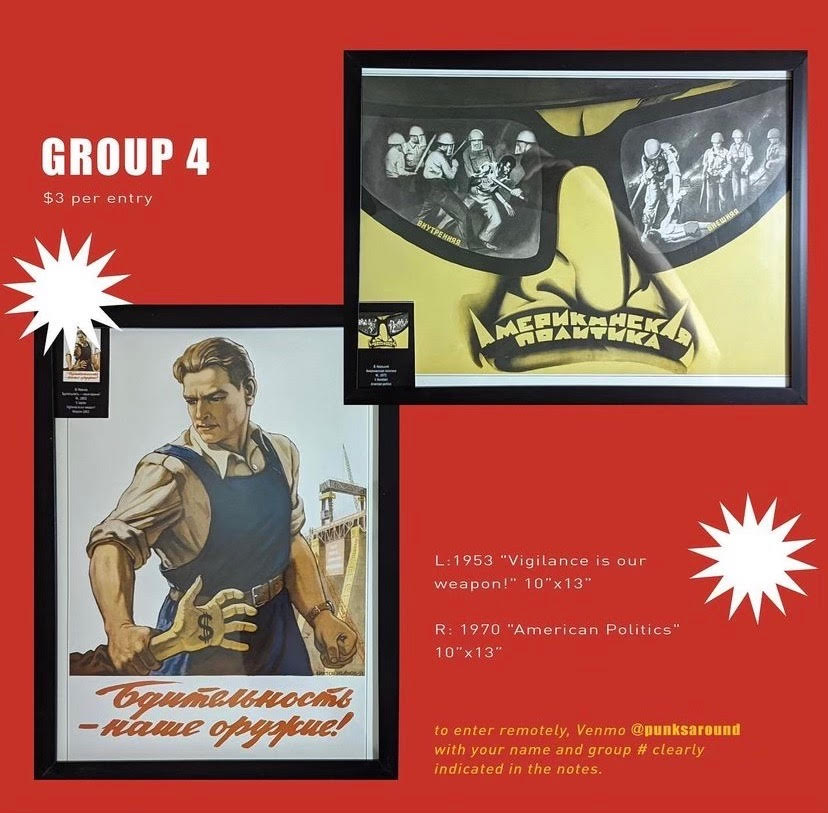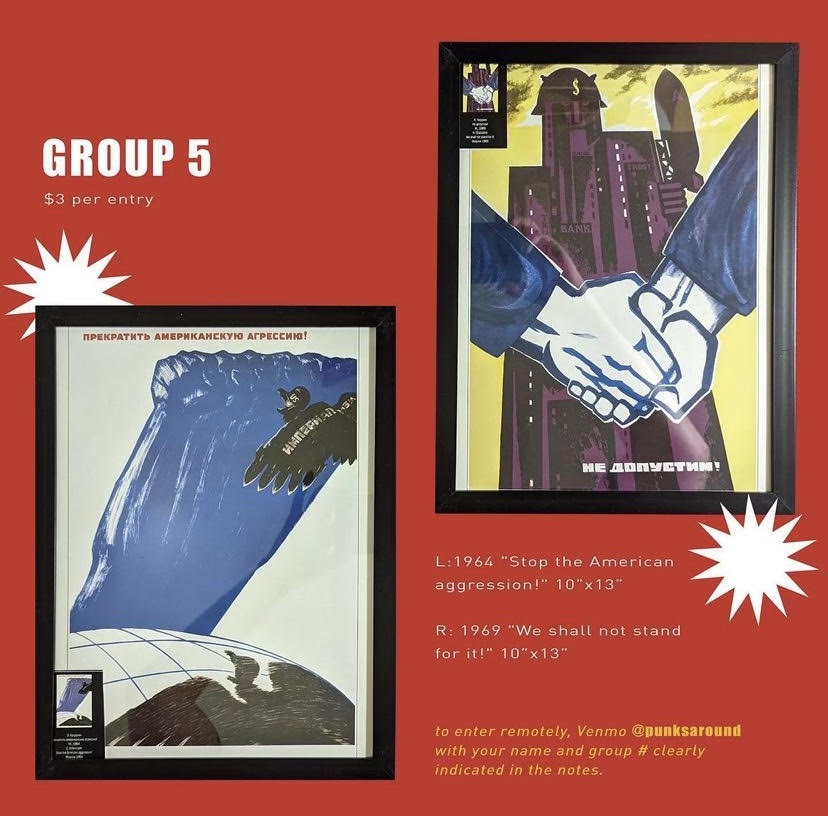 Comments
Related Party Voices Articles