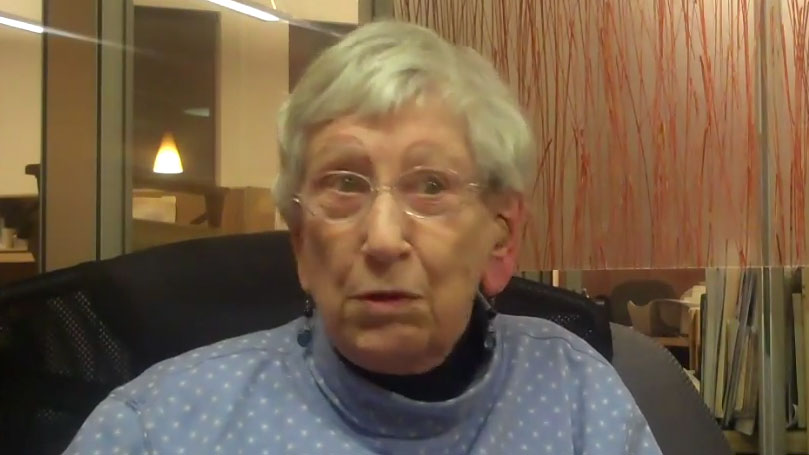 Originally published on PeoplesWorld.org – please visit the following address to see the original article: http://www.peoplesworld.org/cpusa-90-how-minnesota-communists-helped-organize-car-wash/

We continue our series on the 90th anniversary of the Communist Party USA with an excerpt of an interview with Betty Smith, director of International Publishers – the publishing house of the CPUSA.
Smith, who joined the CP in 1947, has served as director of International Publishers since the early 1980s where she oversees the editing, printing and distribution of Marxist classics, like the collected works of Marx, Engels and Lenin, as well as books published by party leaders, historians and academics.
In this excerpt Smith talks about a campaign led by the Civil Rights Congress (a broad-based Communist-led civil rights organization), the United Electrical Workers (a CIO union led by Communists and left-wing radicals) and Youth for Wallace (a grassroots youth organization that campaigned for Henry Wallace) to organize a Minneapolis car wash.
First, the story is instructive precisely because it details one of literally thousands of campaigns led by the party and organizations led by Communists to fight for workers' rights and equality in the community — a history that is largely forgotten or ignored.
Second, the story is instructive because it provides a concrete example of why people join the party. Smith, who has spent all of her adult life in the CP, joined because the party took very concrete, tangible steps to address the immediate needs of workers, while laying the groundwork for a better society.
Third, the story also highlights the role of left and Communist media. Sam Davis, a reporter for The Worker at the time, didn't just report. He engaged the workers, told their story, helped them get connected with the Civil Rights Congress, the UE and young activists eager to help them fight for higher wages, better benefits and equality.
As is apparent in the interview, the party challenged racism and provided the institutional infrastructure to ensure that workers had community-based support.
Comments
Related Party Voices Articles