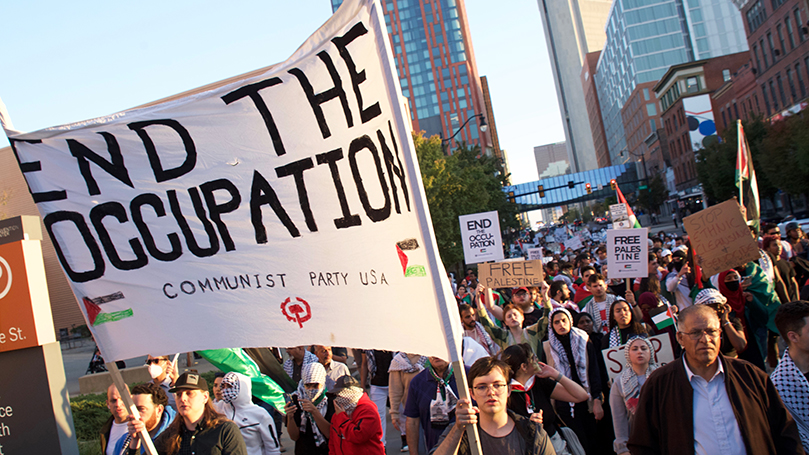 Party and YCL clubs across the country are calling for a ceasefire.

Minnesota
Minnesotan CP members were at an action in Duluth, Minnesota on Oct. 17.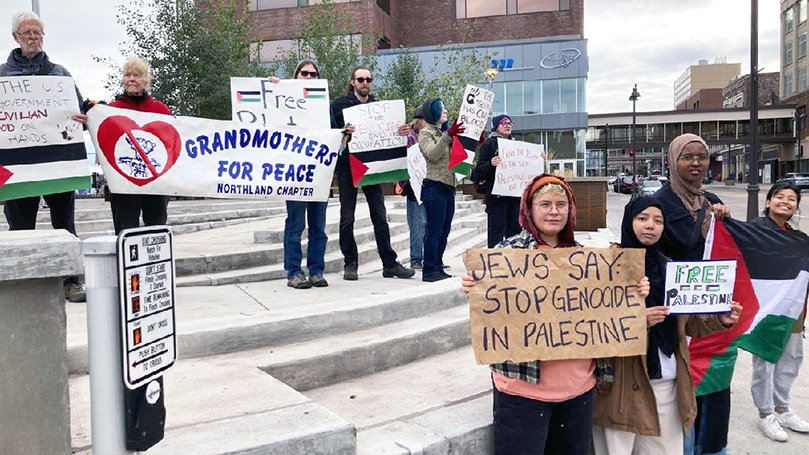 On Oct. 10, members of the Twin Cities club rallied in Minneapolis.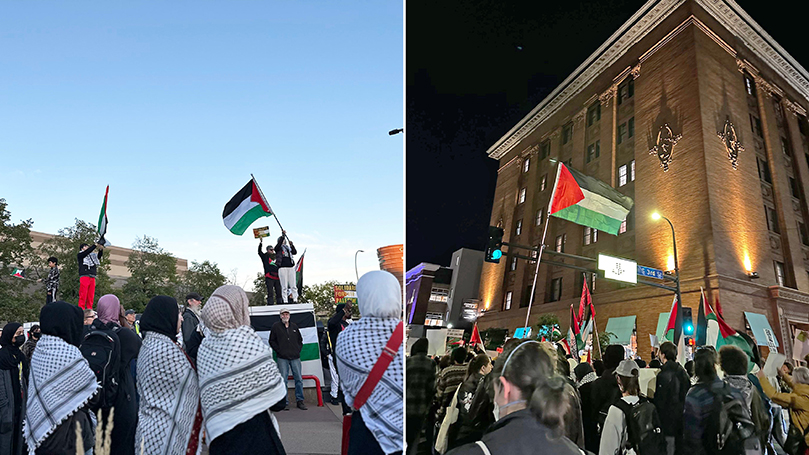 Chicago, Illinois
Party members in Chicago marched on Oct. 21 and were joined by members of the Washtenaw club in Michigan.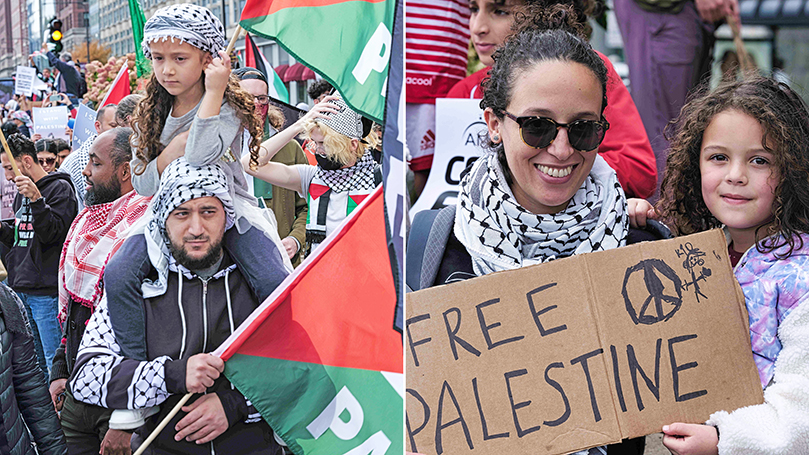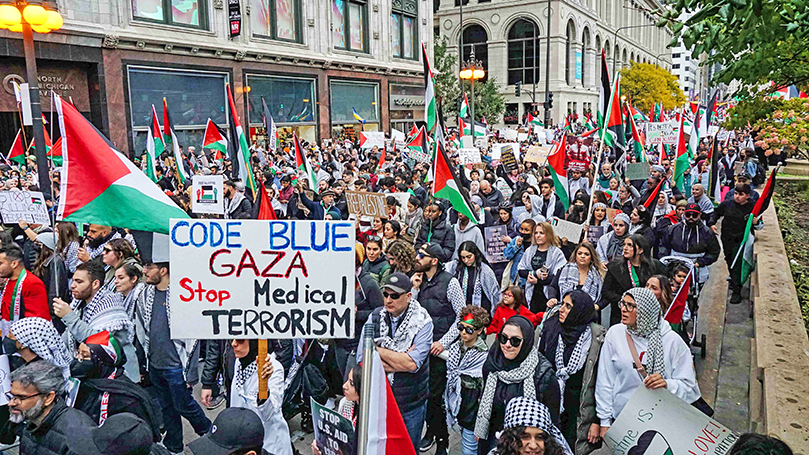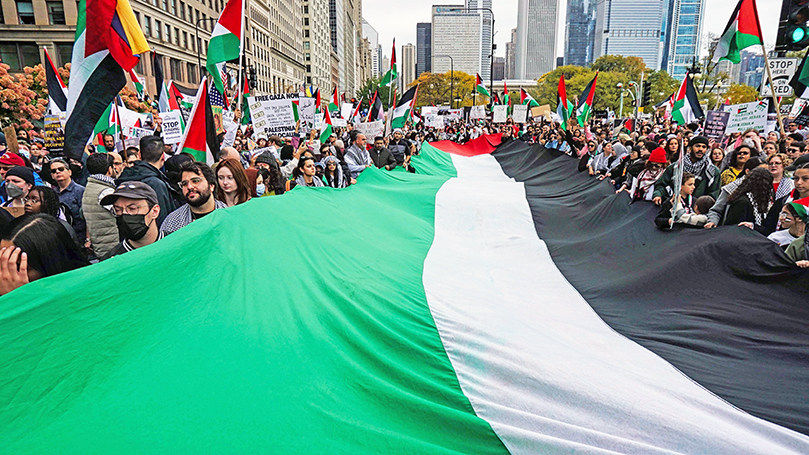 Washinton, D.C.
In the nation's capital, party and YCL members joined a coalition led by Jewish and Palestinian organizations for an action demanding a ceasefire in Lafayette Park on Oct. 17.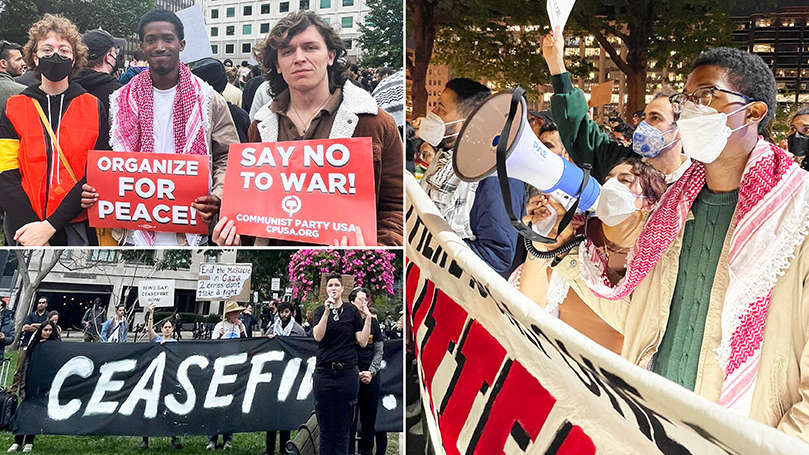 YCL leaders had also been marching the day before.

New York
In New York City, the YCL showed up on Oct. 17 to support NY House representative Nydia Velázquez in her support for House Resolution 786 calling for a ceasefire.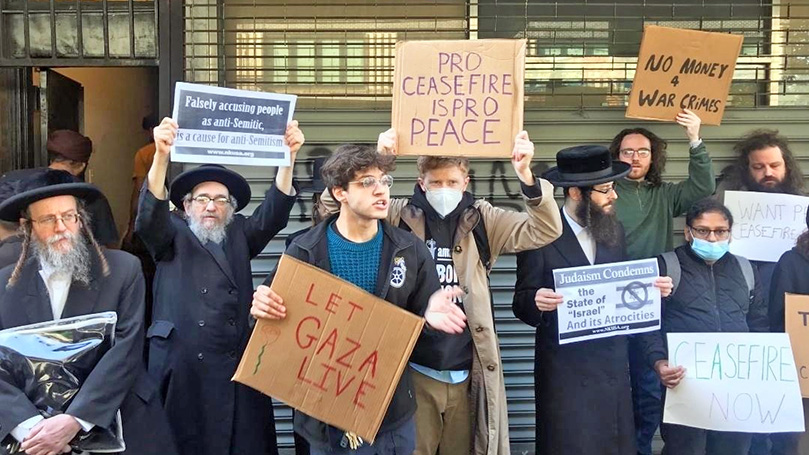 They had also joined a couple mass rallies led by Jewish and Palestinian organizations at Bryant Park to demand a ceasefire on Oct. 13th. and again one week later, on Oct. 20th.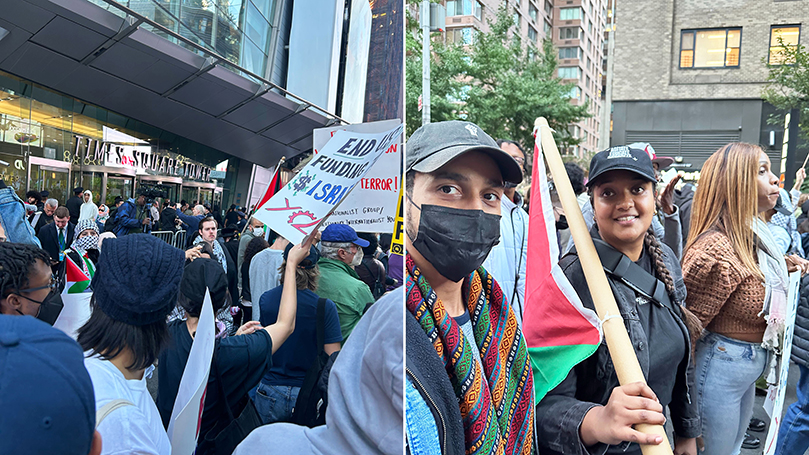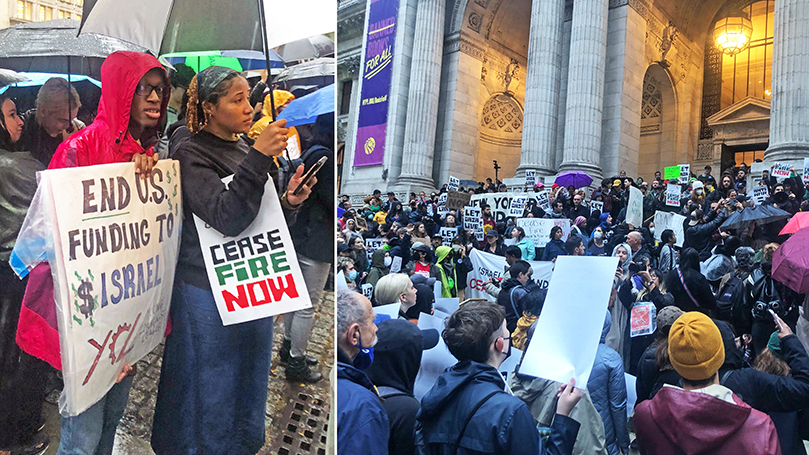 New Jersey
At a number of these rallies, they had been joined by members of the Hudson–Bergen club in northeastern New Jersey. The club was also present for a vigil on Oct. 17th in North Bergen, NJ.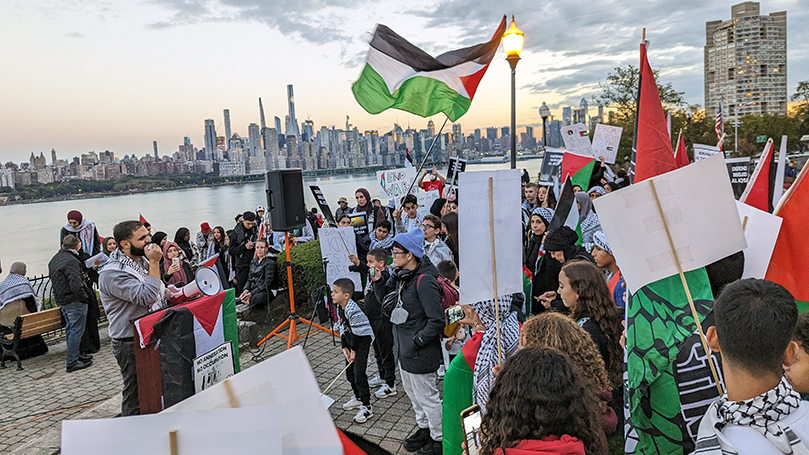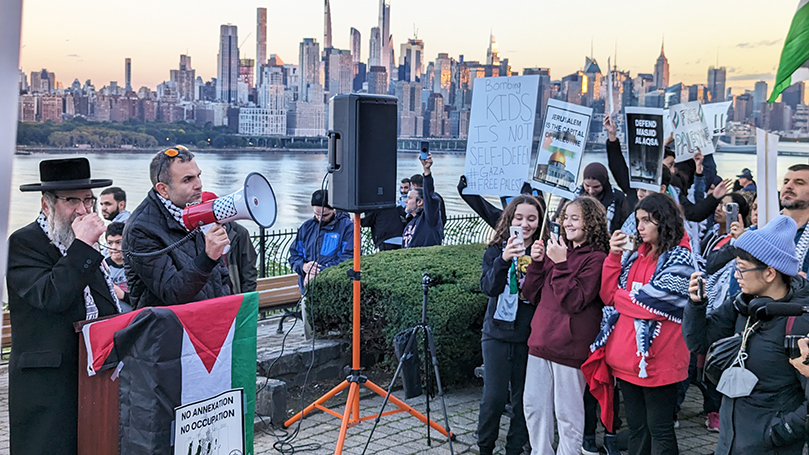 The club also supported a Jersey City gathering of several hundred people, including Palestinian, Jewish, and other organizations in support of a ceasefire.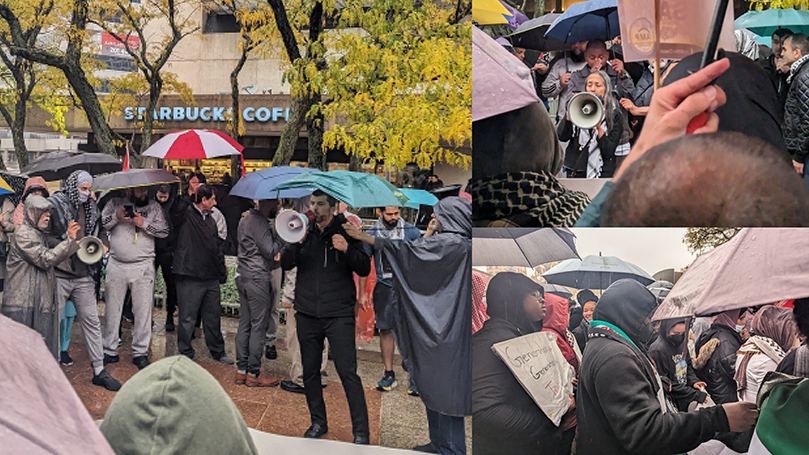 Undeterred by the pouring rain, the assembly was joined at one point by a member of the Jersey City Municipal Council.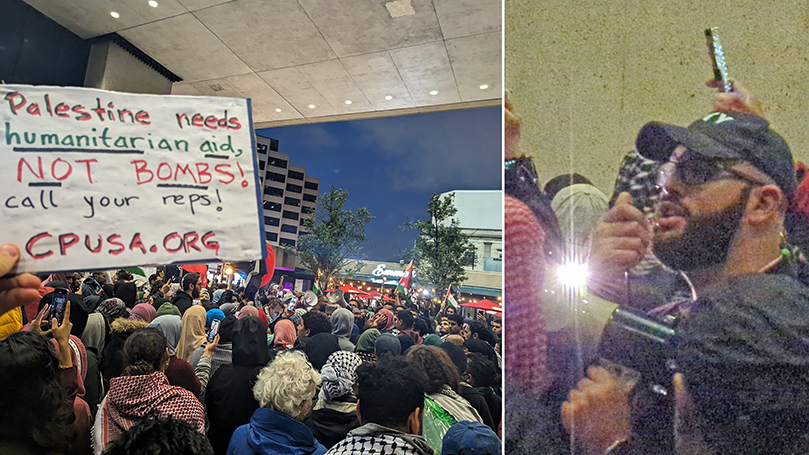 Ohio
The Anna Hass Morgan Club in Columbus joined a Jewish- and Palestinian-led action on Oct. 16 demanding the city council pass a resolution in support of a ceasefire.
On Oct. 8th, they had marched to the statehouse.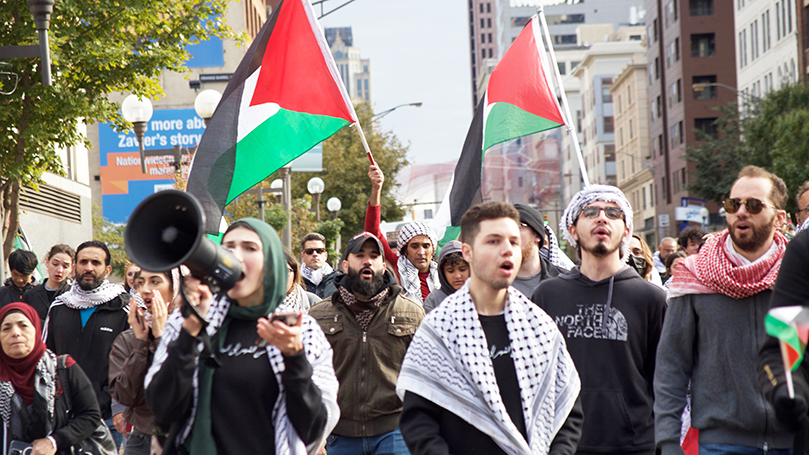 A few days later, they again marched with others to the statehouse.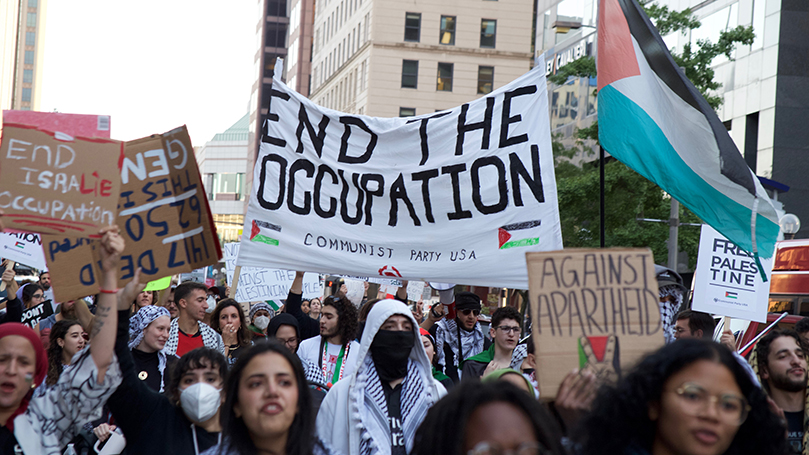 Michigan
Members of the Washtenaw club in Michigan joined an action in Dearborn on October 14th.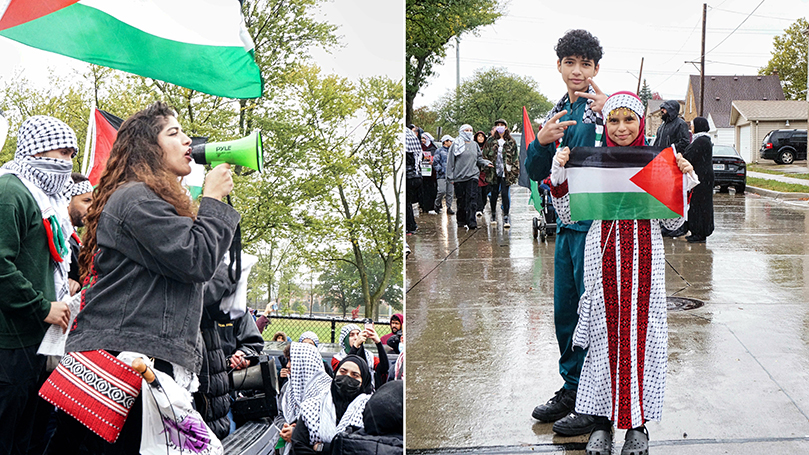 Party members from throughout SE Michigan attended the rally and march.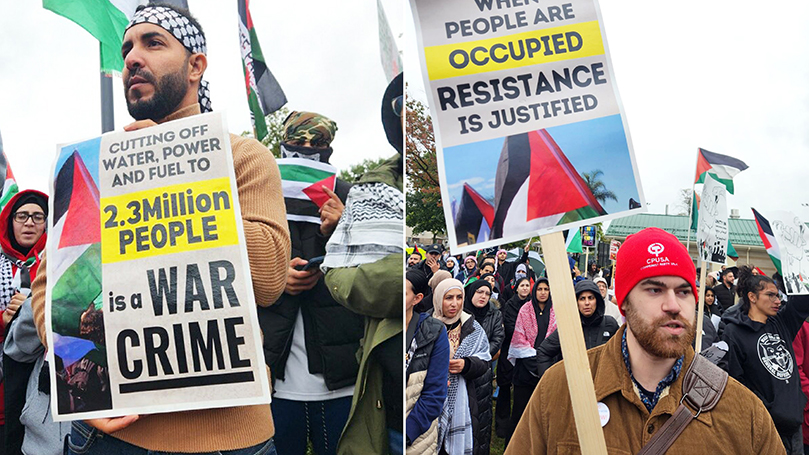 In Ann Arbor, comrades had been out in the streets one day earlier.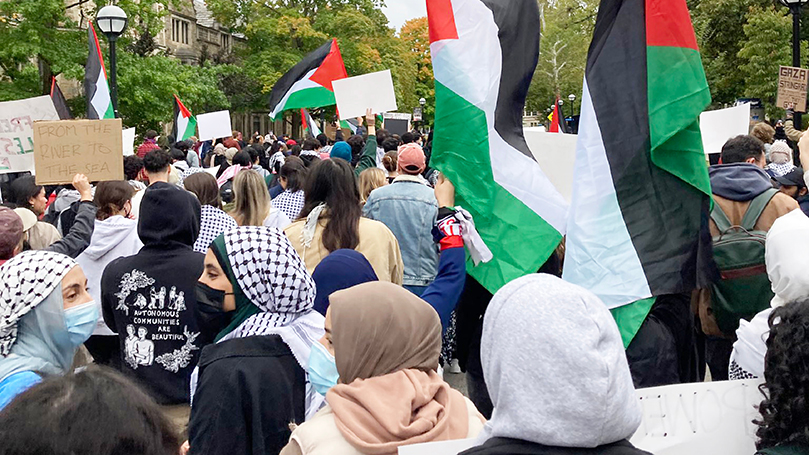 In Detroit, CP members joined a demonstration downtown on Oct. 18.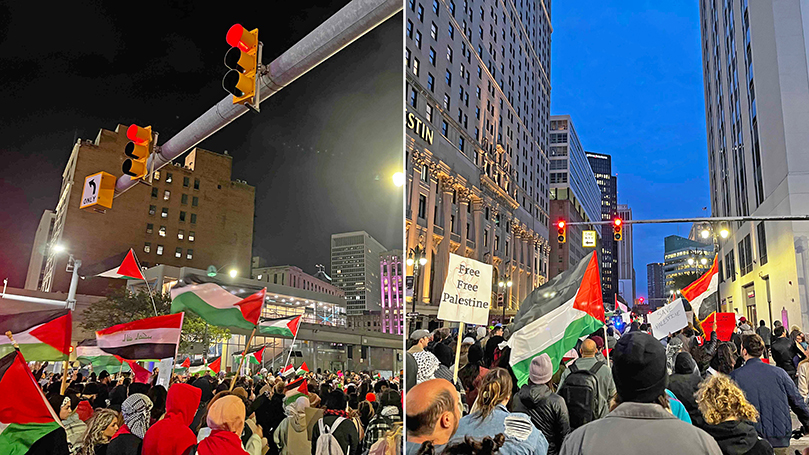 Northern California
On Oct. 9th, members of the Harry Bridges club marched in San Francisco.
They were joined by the Nitty Gritty club in Oakland and the Elizabeth Gurley Flynn club in Berkley.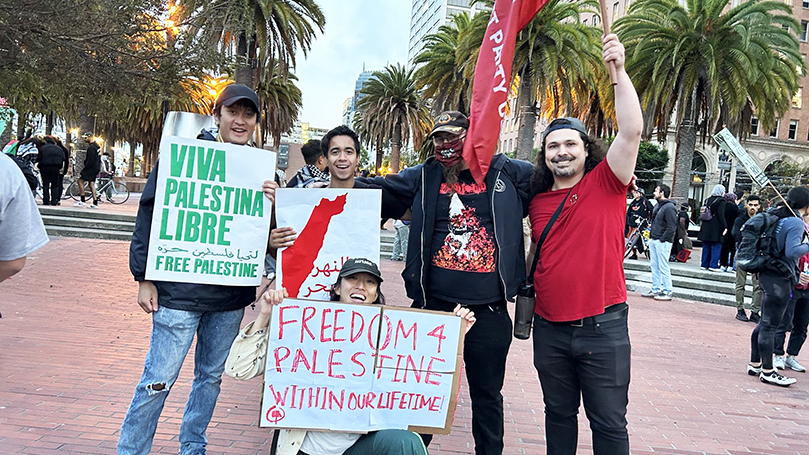 On Oct. 22, they mobilized again for a rally at Oscar Grant Plaza.
CPUSA members were also present at the actions in San Jose on Oct. 15.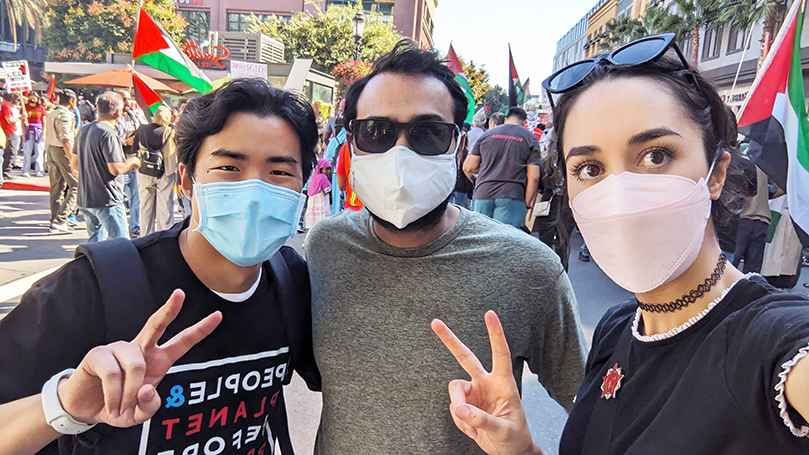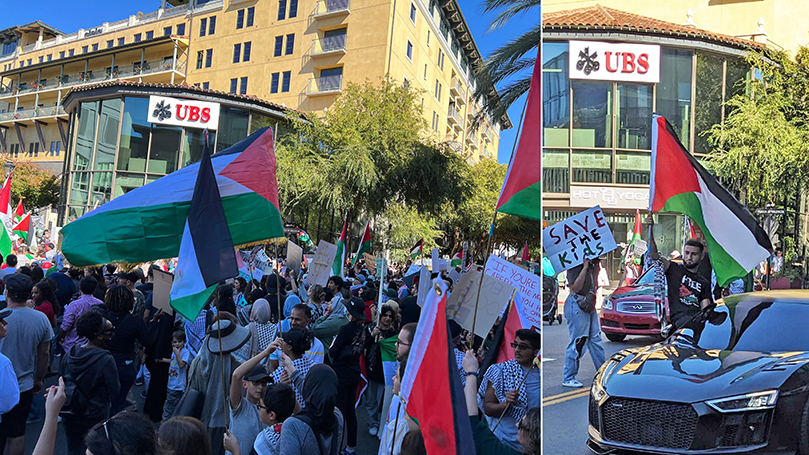 Arizona
On Oct. 16, the club in Phoenix joined around 5,000 people in Tempe.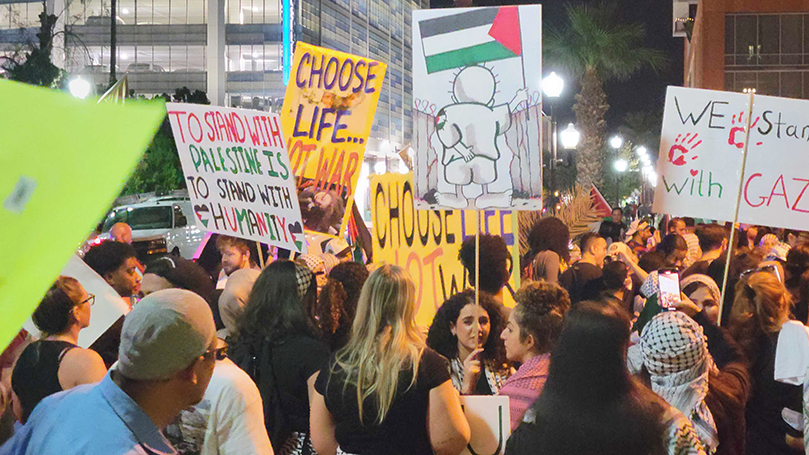 Over the past weekend, they were out in the streets again.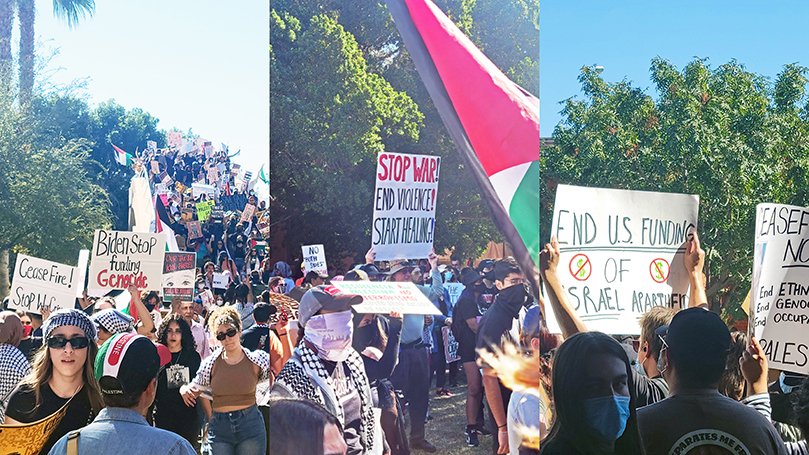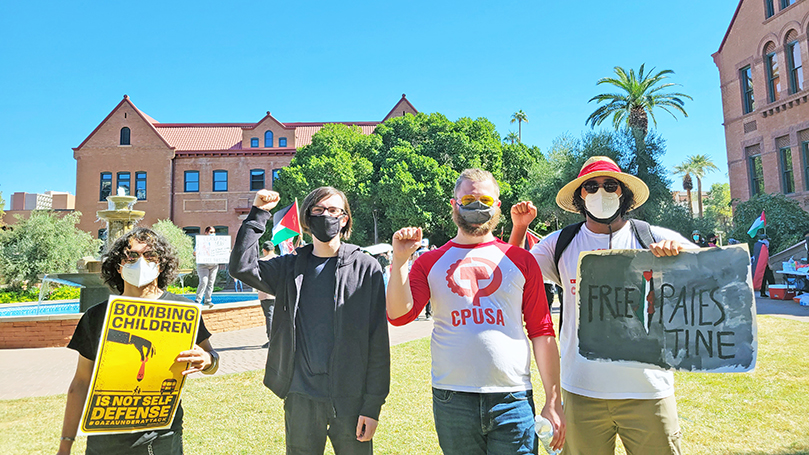 Oregon
Party members were with thousands in the streets of Portland on Oct. 13.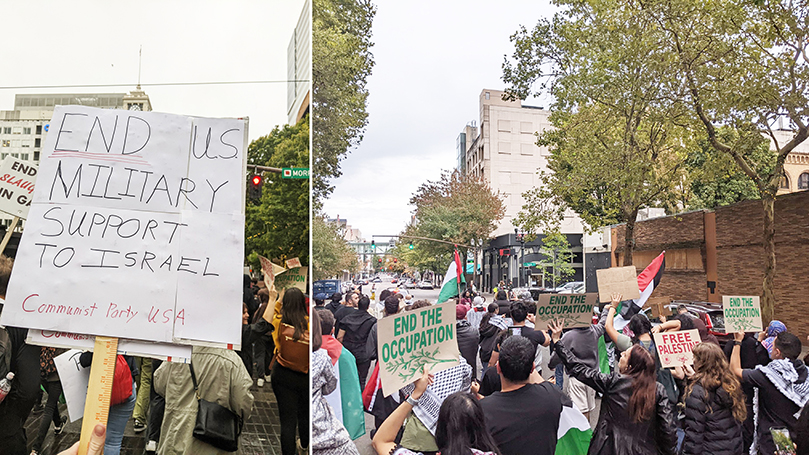 North Carolina
On the same day, members of the Triangle/Greensboro club in North Carolina turned out for an action in Greensboro.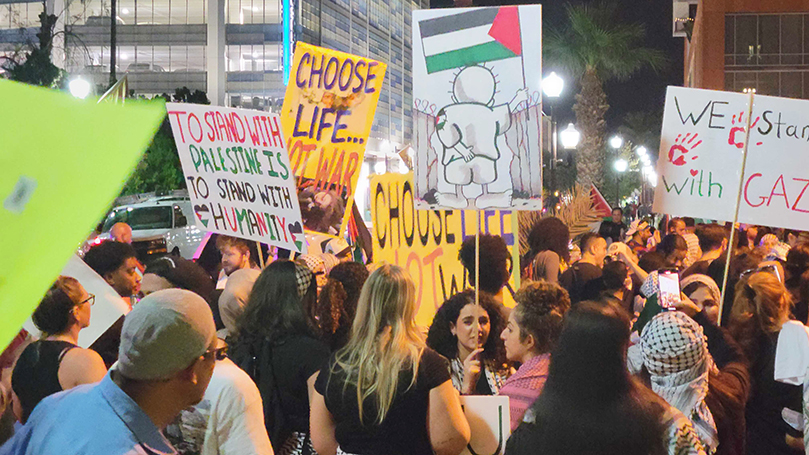 Images: CPUSA; images 4–6 and 17 by the Washtenaw Communist Party Photo Collective.
Comments