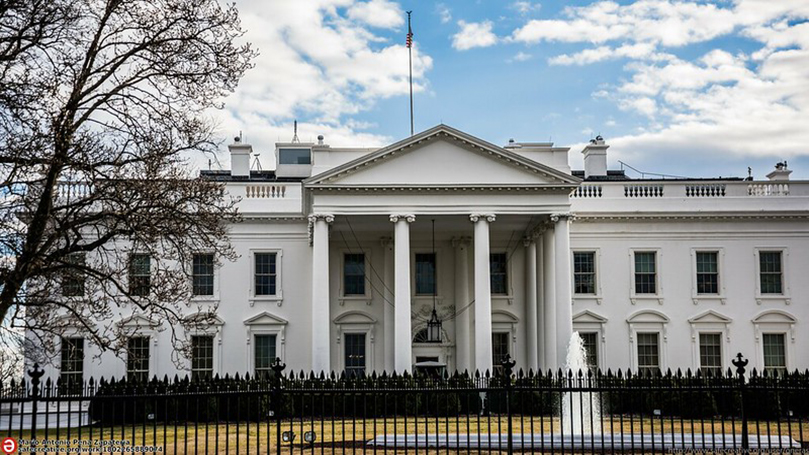 An assessment of the Biden Administration's first 100 days on labor, environment, international policy, immigration, and African American and LGBTQ equality.
To begin, it is a refreshing feeling to hear the president make sense when he speaks. That is not to say that I agree with all that he is putting forth, but it is coherent. It has been a long time that I have heard a president talk about raising the minimum wage, a plan for creating jobs, recognition of climate change and how to address it, and ending loopholes for big corporations that pay no taxes. This is big.
It is also important when he openly states that "trickle down has never worked" or that "White Supremacy is terrorism." Key to keep in mind is that he is addressing many of the demands that movements across the country have been calling for. It is important to recognize that the movements have forced the issues which he is addressing. It is the movements that must continue the pressure because, as we all know, the president can't make it all happen on his own. It's not up to Congress; it's up to the people to pressure Congress and the Senate to make it happen.
— Rosanna Cambron, Co-Chair, CPUSA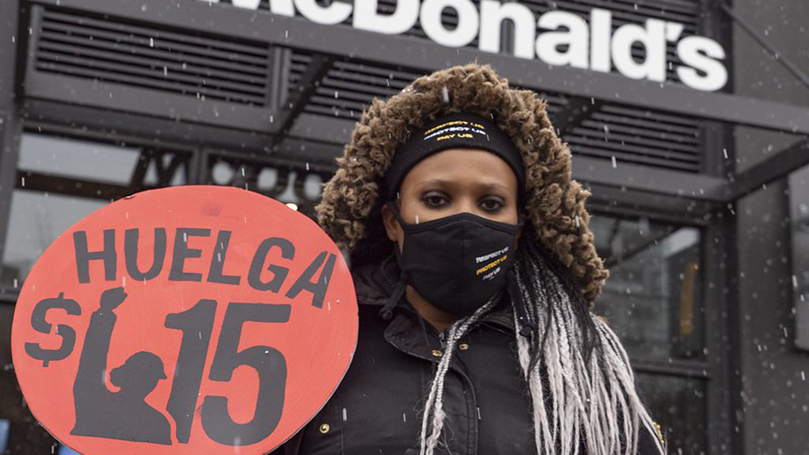 Labor
At a campaign stop in Warren, Michigan, last fall, then candidate Joe Biden promised "to be the most pro-union president in history." After the first 100 days of his presidency, he's off to a good start. In his first hours in office, he fired Peter Robb, the reactionary General Council of the National Labor Relations Board and began replacing other top staff, including naming Jennifer Abruzzo as General Council. Abruzzo was formerly with the Communication Workers of America. He later nominated Marty Walsh, the mayor of Boston and former president of the Laborers' Union, as his Secretary of Labor, the first trade unionist to hold the post in decades. Many other trade leaders have been appointed to various positions in his administration, most with a very progressive background.
The American Rescue plan included aid to front line workers battling Covid-19, unemployment assistance, and $1,400 stimulus checks. The proposed American Jobs plan would include huge investments in physical infrastructure — roads, bridges, rail, and transit lines as well as replacing 100% of all lead pipes to make drinking water safe, all of which will create thousands of new union jobs. His climate change programs include jobs programs, fulfilling the demand for a just transition in the energy field. His four-point program under the American Family Plan would benefit working people in many ways. To pay for this, his plan would increase the tax rate of the wealthiest in the top 1% tax bracket to 39.6% (reversing the 2017 tax cut) and end tax breaks on capital gains and dividends, with no tax increase for those making $400,000 or less. Finally, he has repeatedly call for the passage of the PRO Act to give workers a fair shot at organizing into a union. As he said, "Unions built the middle class."
So far Joe Biden started to fulfill his promise. Much remains to be done, but as Thea Lee, president of the Economic Policy Institute said, "Joe Biden understands the problem of unequal power. Our job is to hold him accountable to fix it."
— Labor Commission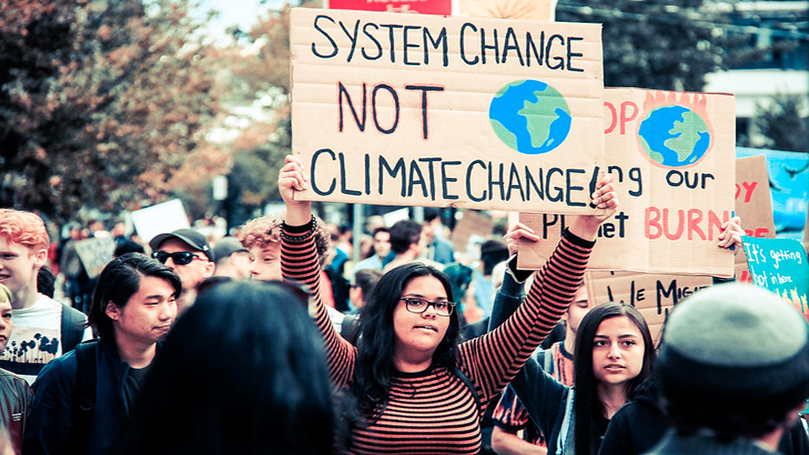 Environment
Addressing the climate emergency is at the center of Biden's domestic and foreign policy agenda. The administration is working closely with environmental organizations, organized labor, and Civil Rights organizations and supporters of the Green New Deal to shape an ambitious and even unprecedented policy that could, if achieved, radically transform U.S. economy and society.
On Earth Day, the Biden administration announced goals to cut greenhouse gas emissions in half by 2030 and net-zero emissions by 2050. Achieving this requires an "all government, all society" mobilization. The Leader's Summit reflected the importance the administration puts on global cooperation.
The $2.3 trillion American Jobs Plan to modernize the U.S. infrastructure is essentially a climate and racial justice plan. The AJP is geared to driving the transition to renewables, modernization of the power grid, electrification of vehicles, energy efficiency in buildings and the production process, mass transit, replacing lead pipes, and agriculture. The Biden plan also entails expanding and protecting ecological systems, including old-growth forests, that serve as vital carbon sinks.
The administration says the AJP will create millions of jobs in the sustainable energy sector, transport, construction, ecological restoration, and research and development. And the administration is planning to create 100,000 jobs in ecological restoration with the youth Civilian Climate Corp, an idea pioneered by the Sunrise Movement and Rep. Alexandria Ocasio-Cortez.
Biden issued scores of executive orders, including reversing Trump policy, rebuilding regulatory agencies, restoring science to government, rejoining the Paris Climate Accord, revoking the Keystone XL pipeline, and adopting the 30×30 goal of protecting 30% of land-based and 30% of coastal eco-systems.
The Biden environmental policies are very popular. But like everything else, success requires the mobilization of majority support and defense of the Democratic Congressional majorities, or the GOP will block many of these plans.
— John Bachtell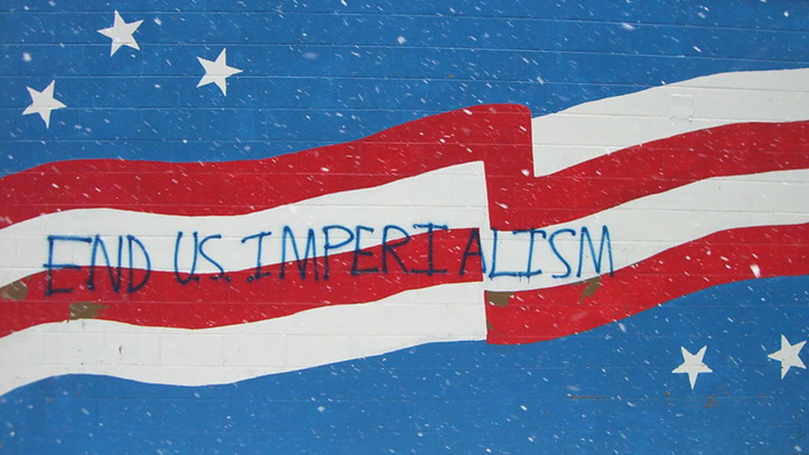 International policy
Biden's first 100 days gets a D- in international relations. The world held high hopes for a better post-pandemic world. This vision is contradicted by the aims of U.S. imperialism. Trump's slogan was "America First." Biden's is "America is Back." Biden continues Trump's policy of blaming China for the lower standard of living of U.S. workers. Both Trump and Biden acted from a failed confrontational policy of "peace through strength" or what children call bullying. Biden failed miserably at browbeating China at the Anchorage Alaska Summit. The Chinese dared to rebut — they will not take abuse anymore.  The problem is that international bullying is no longer tolerated with U.S. imperialism in decline.
As usual, Democratic presidents are hypocrites, in that they push progressive reform at home while bombing civilians and protecting corporate interests outside our borders. Biden's policy morphs Trump's and Obama's failed international policies of creating false enemies to justify continued support for international finance capital's shameful profits and a bloated U.S. military budget. (Biden has proposed $753 billion for defense, a 1.7% increase.) New sanctions were placed on China and Russia, and most Trump sanctions on other countries have not been lifted. Biden took the U.S. to the brink of war with the Russian Federation over the Ukraine. The Russian Federation amassed an estimated 30,000–100,000 troops in April of 2021 on the border with the Ukraine due to Ukraine government hostility against the Donbas separatists in an effort to draw NATO into the conflict and seeking NATO membership. The U.S. and Iran are now engaged in armed hostilities in the Persian Gulf. Biden is still using military force in Iraq, Syria, and Afghanistan. Trump made a deal with the Taliban to withdraw U.S. forces by May 2021 and Biden delayed the withdrawal until September 11, 2021.
Biden's early policy statements on immigration reform were well received, but his administration failed to prepare a humane immigration process. This resulted in another immigration crisis, with an unprecedented influx of Central American refugees, economic immigrants, and unaccompanied children.
To his credit, Biden convened a successful global summit of world leaders to take united action on global warming.  Biden also extended the nuclear arms control treaty (New Start) with the Russian Federation. A big blunder for Biden has been his failure to engage in international cooperation on COVID-19 vaccination and the hoarding of vaccines as the pandemic worsens in many parts of the world.
There is an internal conflict between Biden's foreign policy and his domestic agenda. Biden claims to pursue infrastructure jobs, raising wages, student debt forgiveness, economic recovery, green energy policy, and other domestic improvements. The growing domestic opposition to a confrontational foreign policy and a bloated U.S. military budget may well result in a mass movement. Money for Jobs, Not for War!
— International Commission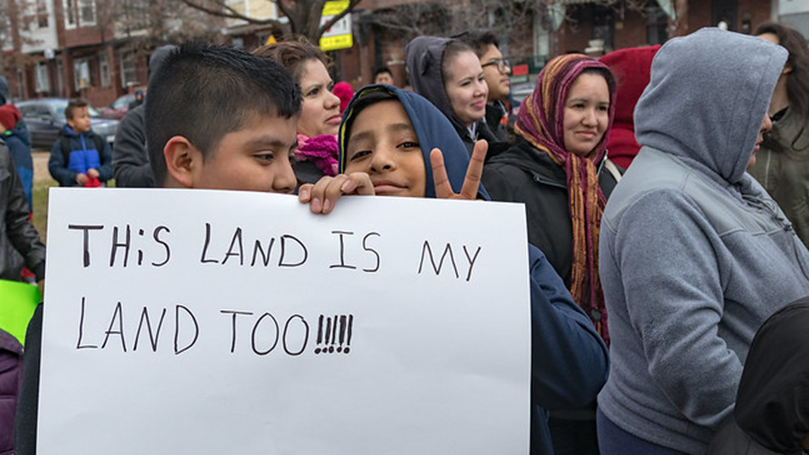 Immigration
Joe Biden deserves credit for taking action on immigration during his first 100 days in office. He and his administration rescinded reprehensible policies put in place by his predecessor, including the ban on nationals of majority-Muslim and African countries, the Zero Tolerance policy, the MPP (Migrant Protection Protocols or Remain in Mexico Program), the public charge rule that aimed to exclude immigrants from getting green cards, and stopped a massive and unjustified fee hike for most immigration applications. He has implemented short-term protected status for people from Liberia, Venezuela, and Burma and pledged to support people with DACA status and other Dreamers. Biden has introduced three bills in Congress. There has been no action on the U.S. Citizenship Act and unless there is filibuster reform, there is not much hope of action toward passing this comprehensive immigration reform bill during this session of Congress. The House has passed two piecemeal bills — the American Dream and Promise Act and the Farm Workforce Modernization Act. Again, action in the Senate during this session depends on reform of the filibuster.
According to Gregory Chen of the AILA (American Immigration Lawyers Association), there is a lack of overarching policy coming from the Justice Department, which controls the backlog of cases in immigration courts. With the exception of the acting director, there are many positions still filled by Trump-era appointees. While Trump holdovers remain in office, immigration judges will be pressured to rush asylum cases through, the result being many denials. Although Biden has stated he will lift the CDC Title 42 ban on asylum seekers put in place by Trump allegedly to protect public health, he has not rescinded this policy, which puts many asylum seekers in immense danger. And on April 16, Biden backed away from his pledge to raise the numbers of refugees admitted; only with pressure from immigrant and refugee rights advocates did he return to his campaign pledge to increase the number of refugees admitted. In summary, there is great need for vigilance and advocacy to ensure Joe Biden upholds his campaign promises to implement "an immigration policy that reflects our highest values as a nation." Will he remain true to his principles in the face of opposition?
— Sarah Roberts, Immigrants Rights Subcommittee, International Commission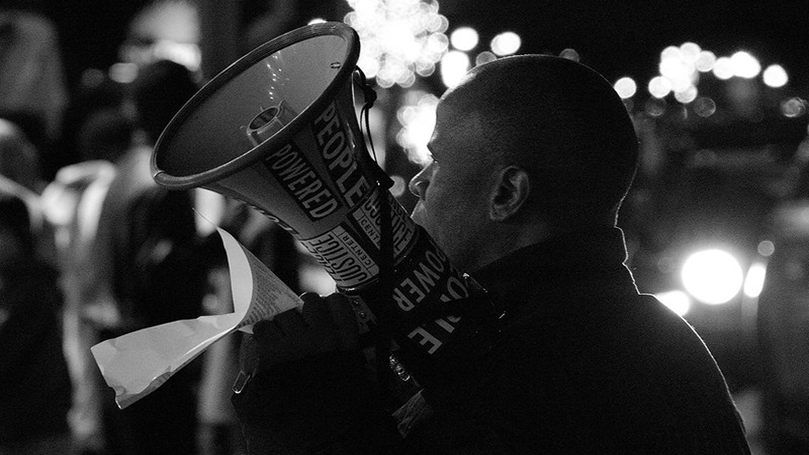 African American equality
On the struggle for equality it has to be noted that the pandemic and economic crisis affect African Americans disproportionately. Black and other women of color were laid off in greater numbers, and many of these jobs are not coming back. Unemployment among African Americans remains twice as high as the general average. And it needs to be said that the police are still killing us.
While specifics remain unclear, particularly with regard to economic policy, strong stances have been taken on voting rights and policing, as we saw in the case of the George Floyd trial and the president's calling white supremacy terrorism in his speech to Congress. The Justice Department is pursuing investigations of police departments in Louisville and Minneapolis.
In the first 100 days the administration has established a COVID-19 health equity task force, signed an executive order directing federal agencies to expand access to voting, and mandated the Domestic Policy Council, headed now by Susan Rice, to include racial equality as part of its mission. They've also established an advisory council on environmental justice and directed federal agencies to develop programs to address the impact of climate change on disadvantaged communities.
With respect to housing, the American Rescue Plan allocated $21.6 billion for the 40 million households threatened with eviction. Secretary Marcia Fudge, who heads HUD, released $5 billion to help communities create affordable housing and provide services for people experiencing homelessness.
More than passing reference also has to be given to the aim to cut child poverty in half with the child tax credit policy that would provide some $250 a month to families with children, many of whom are Black, Latino, or Asian. It seems the administration is seeking to continue it until 2025. If made permanent, the $250 could become a step towards providing a basic income.
— African American Equality Commission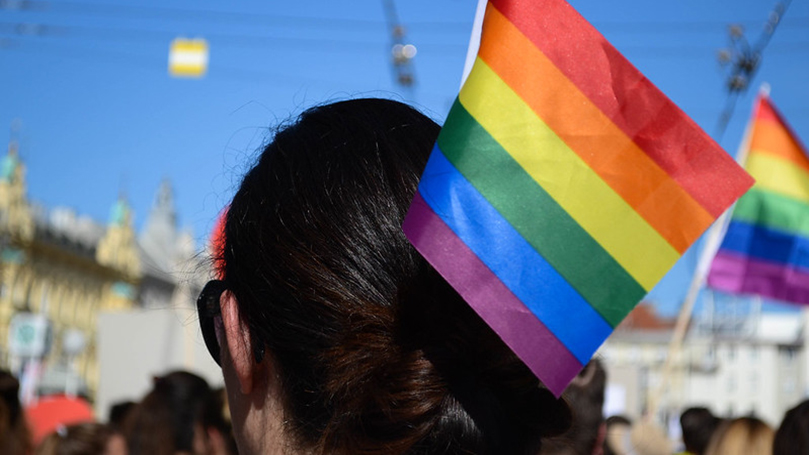 LGBTQ equality
In its first 100 days, the Biden administration has taken a number of immediate actions to support LGBTQ equality. On his first day in office, Biden signed an executive order to include sexual orientation and gender identity under the category of sex discrimination in federal agencies responsible for enforcing anti-discrimination measures — a move that will provide greater protection for LGBTQ people on the job, in gaining housing, and accessing health care.
The same day, he also issued another order reversing an anti-diversity decree from Trump that had limited funding for improving services to communities of color, people with disabilities, LGBTQ people, those living in rural areas, and others. A ban on transgender military service was also trashed. Protections for LGBTQ students in schools were beefed up, and a White House Gender Policy Council was established that is also mandated to advance LGBTQ equality.
The Biden administration also forcefully backs Congressional passage of the Equality Act, which would amend the Civil Rights Act to permanently outlaw discrimination on the basis of sexual orientation and gender identity. Such a move would be of historic importance for the LGBTQ community, but the threat of Republican filibuster has so far prevented it becoming law.
— CJ Atkins
Images: White House, Mario A. P. (CC BY-SA 2.0), Fight for 15, Milwaukee Teachers' Education Association (CC BY-SA 2.0); Climate Change, Chris Yakimov (CC BY-SA 2.0); This Land Is My Land, Epi Ren (CC BY-SA 2.0); Black Lives Matter rally, Chris Wieland (CC BY-SA 2.0); Gay Pride Rally, Annamaria Vidovic (CC BY 2.0).
Comments