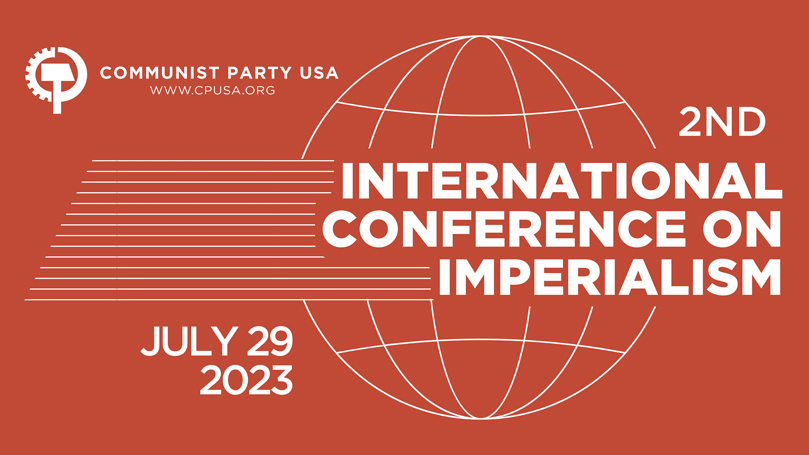 Please join us for the upcoming International Conference 2023, hosted by the Communist Party USA International Department and Peace & Solidarity Commission. The conference is scheduled for July 29th 2023.
During this period of heightened imperialist aggression, we are witnessing the frenzied efforts of the U.S. to preserve its position as global hegemon. NATO is continuing to expand, the new cold war against China is escalating, and Cuba remains under heavy embargo and wrongfully listed as a state-sponsor of terrorism. The current tasks of the international working class are of extreme historical significance.
This conference comes at a very important and dynamic time. U.S. Imperialism is on the march at a rate that we have not seen in decades. The growing challenges to U.S. hegemony are causing much distress within the U.S. ruling class, and they are desperate to preserve their power. The struggle for democracy and socialism in the United States is inseparable from the struggle against imperialism abroad.
Comments