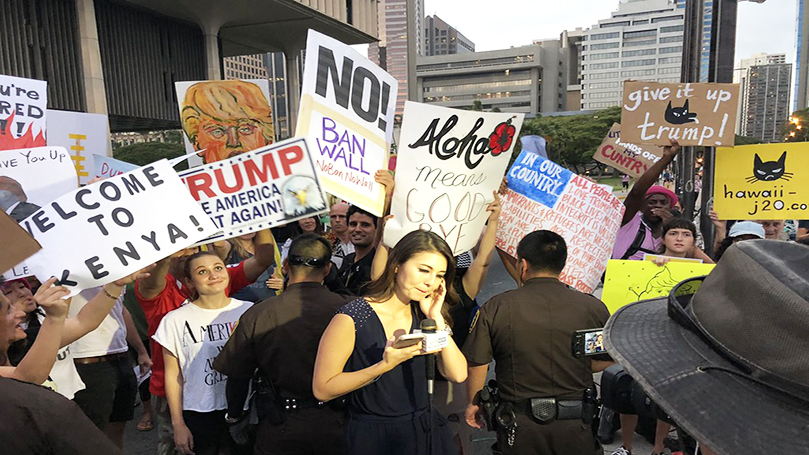 West Hawaii Today recently published an opinion piece and a letter to the editor by the Hawai'i Club of the CPUSA. Here are excerpts:
"My Turn: King Exemplified Today's Shift toward Radical Roots"
"While it is unfortunate the country finds itself divided by political differences, it is encouraging the left has rediscovered its radical roots and is reaching for them with less hesitation. . . . King would have understood this shift because in the relatively short time he was engaged in the civil rights movement, before he was assassinated, he exemplified this shift." Read the full article here.
"Hawaiian Communist Party: Homeless Need Homes"
"Homelessness is not a problem that, like a cold, will resolve itself. Politicians have become as skilled as circus performers juggling one proposal after another for our entertainment while the crisis deepens. And it deepens not only in Hawaii and many mainland cities, but it risks worsening further with the struggle many working renters face from being priced out from their apartments." Read the letter here.
Image: "Fans" of Trump at 2017 protest in Honolulu. Photo by Ryan Ozawa. Creative Commons BY-NC-SA 2.0.
Comments