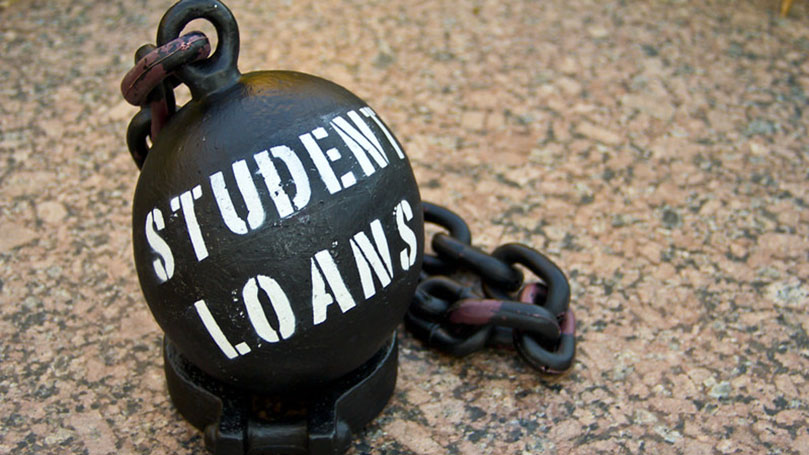 On January 29, Senate leader Chuck Schumer, known as a rather moderate liberal from New York, tweeted, "Today would be a great day for President Biden and Vice President Harris to #CancelStudentDebt." This pointed demand was followed by Senator Elizabeth Warren's (D-MA) taking to Twitter two days later and calling for the same action to be carried out by the Biden administration "with their executive authority."
While more progressive voices in Congress, such as those of Bernie Sanders and Alexandria Ocasio-Cortez, have for several years called for cancelling all student debt, the fact that more moderate voices such as Schumer have now joined the bandwagon is a sign of how desperate the pandemic economy has made the working class. It's also recognition of what economists have known for years: student debt is a drag on the economy.
Schumer and Warren introduced a resolution in the Senate calling for Biden to use his executive powers to cancel $50,000 of debt per student, with Representative Ayanna Pressley (D-MA) of "The Squad" presenting a similar resolution in the House. So far, Biden has only thrown his support behind a $10,000 forgiveness plan per student, to be implemented by Congress rather than executive order. The Federal Reserve and Levy Economics Institute have weighed in with their studies proving that widespread student debt cancellation would in fact boost the national economy.
Given the new support for debt relief, the gap between $10,000 and $50,000 provides plenty of wiggle room for students to organize and demand more relief.
The "American Dream" is often taught to us poetically in school and by our parents growing up. You go to school, you work, you study, you work some more, you get married and have a family, and you will be happy and very successful. However, it's often not taught to us just how expensive this "dream" would be, much less during a pandemic economy under capitalism. We are living in a country where doctors and nurses on the front lines of the COVID-19 pandemic are still paying off thousands of dollars in student debt. Student loan debt has risen to an astonishing $1.6 trillion, second only to mortgage debt.
We are living in a country where young college-educated workers who majored in psychology, computer science, and accounting can no longer find jobs in the fields that they studied. Instead, they risk their lives working in service-oriented jobs at grocery stores, pharmacies, and other frontline workplaces. Too many have been forced to work in more than one job in order to pay the rent, feed their children, pay for childcare, and, of course, make their monthly student loan payments.
With a Democratic majority in Congress and the Biden administration working quickly to overturn most of the Trump-era coronavirus response trends, the task of forgiving student debt is not a difficult one. As Warren suggests, executive power would be enough to get the train rolling on student debt forgiveness, and even with a split Senate, Vice President Harris was able to reinstate the $15 minimum wage in the COVID relief package with her decisive vote this past week.
Over the coming months, the people's movements must keep the pressure on lawmakers and the Biden administration to hold them accountable on student debt, immigration reform, defunding the military and police, and beyond.
Image: thisisbossi (CC BY-NC-SA 2.0).

Comments
Related Party Voices Articles