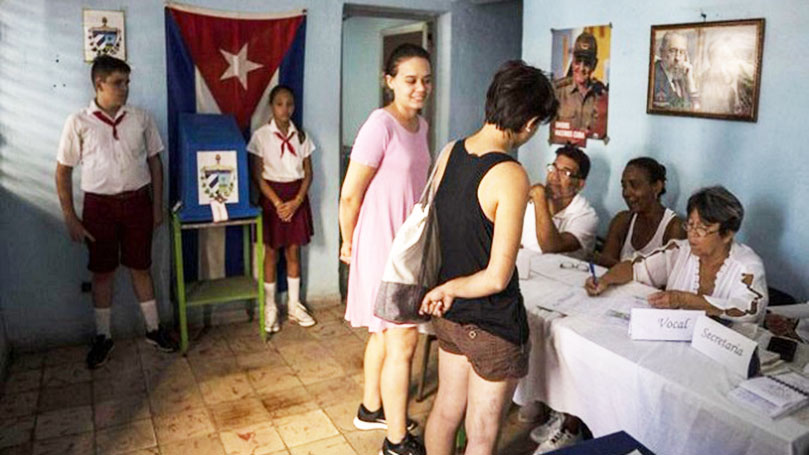 Today's topics:
Mississippi Republicans loot millions in welfare funds to fund pet projects benefiting the wealthy.
Cuban citizens pass the Family Code, which redefines the family, promotes marriage equality, permits adoption of children by homosexual couples, and institutes policies to address gender violence.
Biden holds a hunger summit while 13 million households struggle to feed their children.
Mailbag Question: Now that the main Trotskyist organizations technically no longer exist, are there prospects for deeper cooperation or eventual fusion among Left groups?
We end with a shout-out to Bea Lumpkin, 103-year-old Party member and activist.
Image: Cubans voting in the referendum on the Family Code, Telesur.
Comments