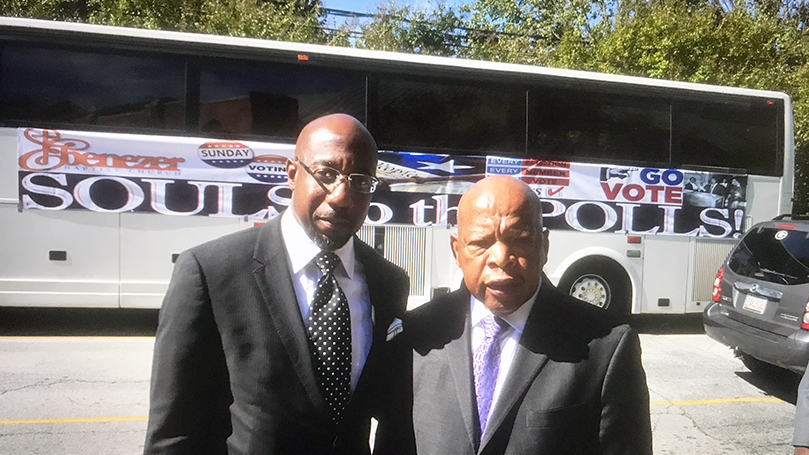 People's victory over the forces of racism in Georgia. What will it take to finally defeat the remnants of the slavocracy?
Trump Org: Guilty! When will he go to trial? We need a mass people's movement demanding his conviction!
Railroad workers: Congress' strikebreaking actions makes the fight against fascism more difficult. What steps can pro-labor legislators take to help the situation?
Mailbag:
Why don't we just declare a general strike?
Socialist Party USA vs DSA: what's the difference?
CPUSA's stance on dealing with the criminal justice system.
Welcome home Brittney Griner!
Image: Warnock and Lewis by Raphael Warnock (Public Domain Mark 1.0)
Comments