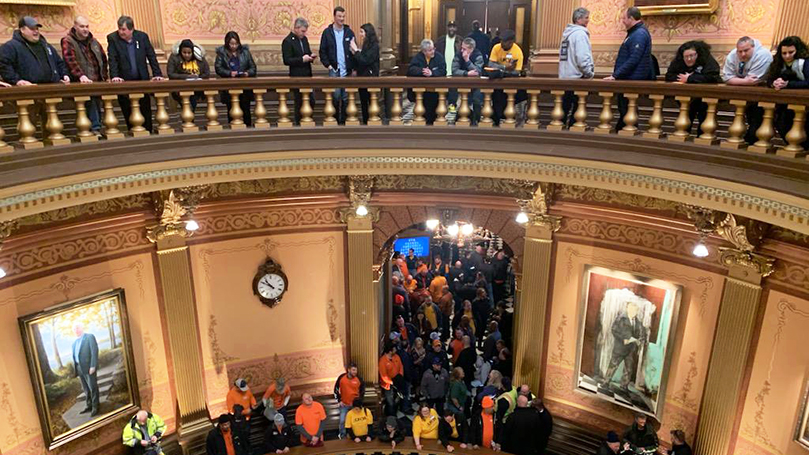 Elections have consequences! Having secured important victories at the ballot box in the last elections, the working-class and people of Michigan repealed an abortion ban, provided protections for LGBTQ people, and ended right to work (for less).
Big class interests also at stake now in the big banking crisis. Banks got bailed out (again), meanwhile extreme-right ideologues put the blame on "wokeness." What is the CPUSA's response?
Is TikTok a national security concern, or is the social media ban just a product of imperialist, anti-Communist hysteria?
Can money buy happiness?
Mailbag: Am I qualified to join the party?
Image: Union members in the Michigan capitol building (CPUSA)
Comments