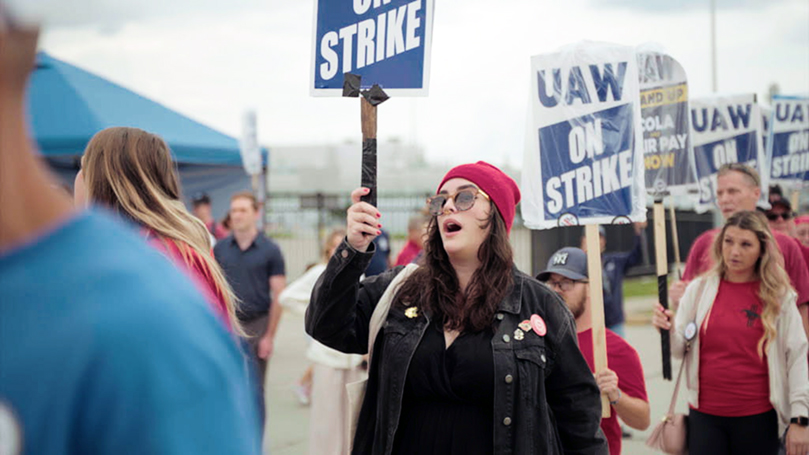 The UAW is going to be striking at another 38 locations. The president at one of the Big Three companies said if they concede to the union's demands, it'll break the back of the industry. What's at work behind the scenes, and how can we help?
Around 60 members of the CPUSA and YCL from around the country joined 75,000 people in NYC marching to end fossil fuels on Sunday. Where do we need to apply pressure, what issues are involved, and how can we build the unity needed to win?
Under pressure from immigrant rights activists, the Biden adminstration has granted Temporary Protected Status to Venezuelan immigrants, so they can have the ability to work. What is driving the immigration issue, and why has this temporary legal status been made available only to Venezuelans?
Mailbag: "My progressive friends say communism has led to violence and mass killings in other countries. What can I say to them to ensure the same things wont' happen here?
Image: UAW Local 900 members on the picket at Michigan Assembly Plant by UAW (Facebook)
Comments