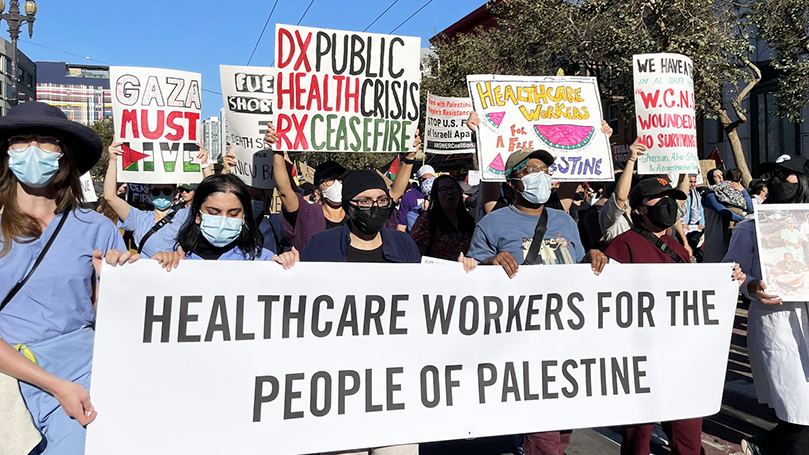 The UAW has reached an important contract victory in its fight with the Big 3. How did the party give support, and what is the political significance of these economic gains?
The labor movement is increasingly playing a role in the fight for a ceasefire. Why is that demand so important, and how can the movement counter the demands of the weapons corporations to keep the flow of arms going?
The CPUSA is preparing for a peace conference next weekend. What is the relationship between the fight for peace and the 2024 elections?
Ohioans are marching to the polls to vote on an amendment to the state constitution that would restore reproductive rights. What is the Communist Party in Ohio predicting will happen?
Mailbag: "Socialism is broadly defined as more centralized government control. While I agree with the Communist Party, I do not believe our current United States government or the politicians it contains are competent enough to work as a socialist government. So, how is this going to work?"
Image: San Francisco/Bay Area healthcare workers demand ceasefire by Leigh Kimberg (Twitter)
Comments