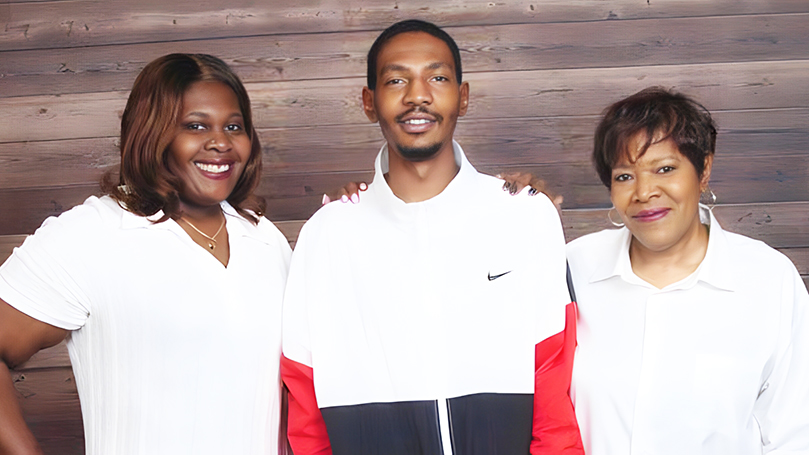 For well over a year now, Jayland Walker has been resting upon our collective heart and mind. The grand jury's decision, and consecutive statements from State Attorney General Yost this week, have not caused these feelings to waver in the slightest. Assuredly, as it has for many across this city, state, and nation, our resolve to fight for justice has only been strengthened.
We, the Akron collective of the Communist Party of the United States, wish to reaffirm our sincerest and heartfelt sympathy and solidarity with the family of Jayland Walker. Among ourselves and all Akronites, we are deeply disappointed, but not wholly surprised, by the outcome of this grand jury trial. The limitations and failures of the capitalist criminal justice system in Akron and around the country, are continually jarring and repugnant. In the strongest terms, we vehemently and emphatically disagree with this decision, and denounce the actions of the Akron Police Department, and the still-not-publicly-named eight police officers who murdered Jayland Walker.
Jayland is not the first of our community to be robbed of their humanity, deprived of their civil rights, and brutally murdered by the institutions that claim to protect us. Unfortunately, he likely will not be the last. This is not the murder of merely one person, it is an attack on our whole community. The decision by the grand jury absolves police of the violent transgressions made against our community.
Together with community-led organizations, leaders, and everyday people, we affirm our demands for a more equitable Akron for all who reside here. Following our party's program and platform we call for continued advances in turning over control of protection and safeguarding of our community to our fellow community members, with community control of law enforcement agencies.
The passing of Proposition 10, and the establishment of the police review board has been a long standing demand of this city's political establishment. This too, is not enough on its own. With recent local political squabbling undermining the development of this review board (due in no small part to backroom friendships with the local Fraternal Order of Police), we, like many Akronites, are not holding our breath for revolutionary change to come from it. We urge all community members to continue pushing for more community-led initiatives to make Akron safer for everyone. Additionally, we need to urge for further reforms that "give teeth" and substantial accountability measures to the review board. We also need to support other initiatives to grow and maintain transparency, and to hold all sectors of public safety accountable. It is not enough to provide suggestions to the city and to the police. We, as an interlinked and caring community must come together, make our voices heard, and take the reins of Akron's future in hand. We must mourn for the dead, and fight like hell for the living.
Image: Family photo of Jayland Walker with his mother and sister (Molly Walsh Twitter page)
Comments