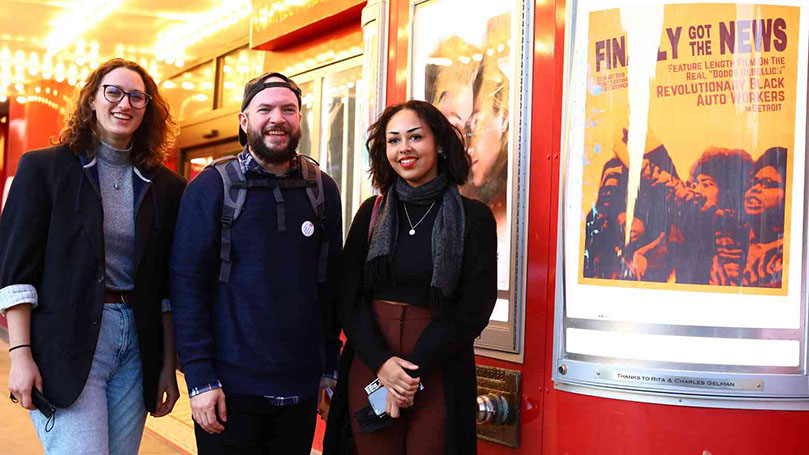 On October 8th, the newly formed Washtenaw CPUSA Club in Michigan hosted our very first Red Movie Night at a theatre in Ann Arbor. We showed the 1970 documentary Finally Got the News, about the League of Revolutionary Black Workers and their fight for workers' rights and control in the Detroit auto plants. Throughout their struggles in the 1960s and '70s, they faced fierce resistance from their bosses, the United Auto Workers leadership, and police officers, as well as reactionary attitudes from other white workers.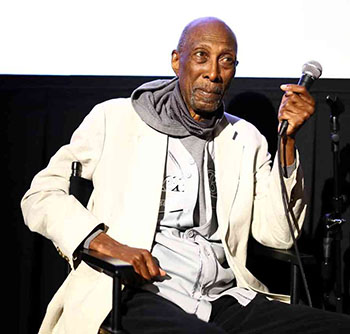 While the film was an excellent example of a revolutionary black workers' movement within Southeast Michigan, we were also very fortunate to have two members of that struggle with us for a Q&A after the movie's screening. Donald Abdul and Darryl "Waistline" Mitchell, both of whom were intimately involved with the League as well as DRUM (Dodge Revolutionary Union Movement), gave us a sense of what they were thinking at that time and how they linked their local struggle with the broader social movements within the U.S. and around the world.
During this discussion, the women's liberation movement, Palestinian liberation movement, as well as the current crisis of the Russian-Ukraine/NATO war were brought into the context of the revolutionary labor movement as examples of how the lessons of the past can be guides for future action. The question of the old factory industrial model of production was also juxtaposed with the more modern warehouse factory model of commerce to help make sense of our ever-changing environment and answer the important question, "What is to be done?"
The Washtenaw Club initiated the event, which was co-sponsored by Young Democratic Socialists of America, the General Defense Committee, and the Ann Arbor Coalition Against War. To cover the rental fee for the theatre, the club ran an online fundraiser and received donations after the film. Over 90 people attended the event. Red Movie Night was such a success that we're already working on the sequel — Red Movie Night 2.
Images: Outside the movie theater, Washtenaw Club, CPUSA; Donald Abdul at the event, Washtenaw Club, CPUSA.

Comments