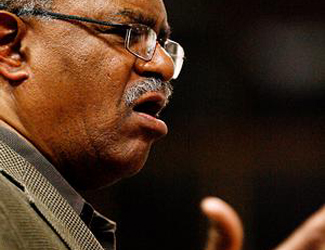 For Black History Month we are presenting a national live broadcast of a presentation by CPUSA Executive Vice-Chair Jarvis Tyner on African American Equality. The brief presentation will be followed by answers to questions from participants.
African American Equality
Convention Discussion Presentation
with Jarvis Tyner
Tues, Feb 23, 2010
8pm Eastern time
This live event is now over. You can watch the archive video below.

Comments