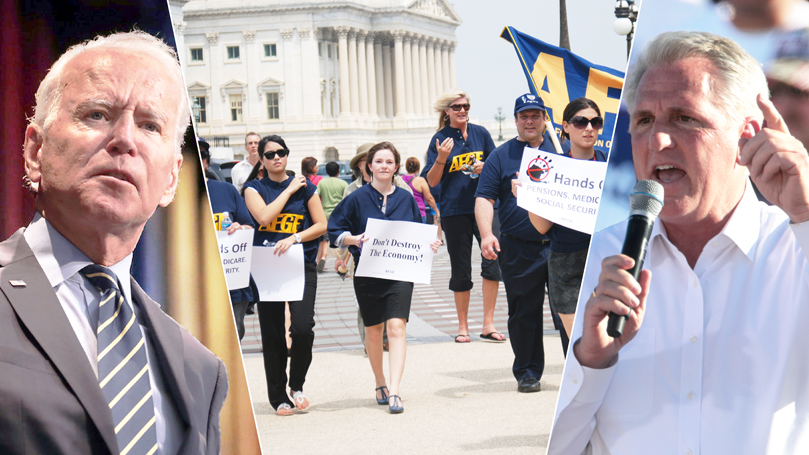 Debt ceiling: debate or debacle? Should Biden invoke the 14th Amendment or should he negotiate with Republicans? What's a working-class position on the issue?
The NAACP, LULAC (League of United Latin American Citizens), and Equality for Florida issued a travel advisory for people of color and LGBTQ people considering trips to the Sunshine State. Rick Scott shot back with a warning: socialists are not welcome either. Is it time to boycott the GOP stronghold?
Rest in peace, Tina Turner. She was an outstanding performer, and an inspiration to all women and survivors of intimate partner violence. What is your favorite Tina Turner song?
Mailbag: Why is capitalism so bad? I'd rather earn what I deserve than be handed something because I continued to complain.
Image: Joe Biden by Gage Skidmore (CC BY-SA 2.0) / AFGE members marching to rally by AFGE (CC BY 2.0) / Kevin McCarthy by Gage Skidmore (CC BY-SA 2.0)
Comments