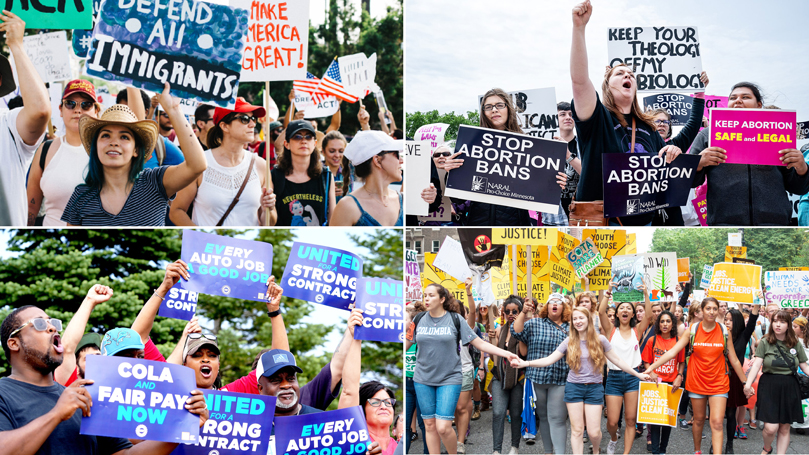 As we celebrate Hispanic History month, Latinos and Latinas in the U.S. face economic, social and political discrimination. Most recently, a circuit judge in Texas again rejected the Biden adminstration's attempt to further develop the DACA program. What is needed to win comprehensive immigration reform?
Eight woman sue the state governments of Idaho and Tennesse for violating their constitutional right to life. What are the life-threatening impacts of abortion bans across the country?
Last night at midnight, 13 thousand UAW members went out on strike in Michigan, Ohio and Missouri. What are some of the key demands, what will be needed to win, and how can we help?
Come to the March to End Fossil Fuels in NYC this Sunday! What barriers to working-class unity on the climate issue exist, and how can they be overcome? And what's missing in the climate movement that needs to be included?
Mailbag: Would taxing everyone heavily and equally be a good solution to providing healthcare, public transit, a place to live, etc. for all?
Image: Los Angeles March for Immigrant Rights by Molly Adams (CC BY 2.0) / (UAW members rally for economic justice by UAW (Facebook) / Stop abortion bans rally in St. Paul, Minnesota by Lorie Shaull (CC BY 2.0) / ( 9-21 [2014] People's Climate March by Alejandro Alvarez (CC BY-SA 4.0)
Comments