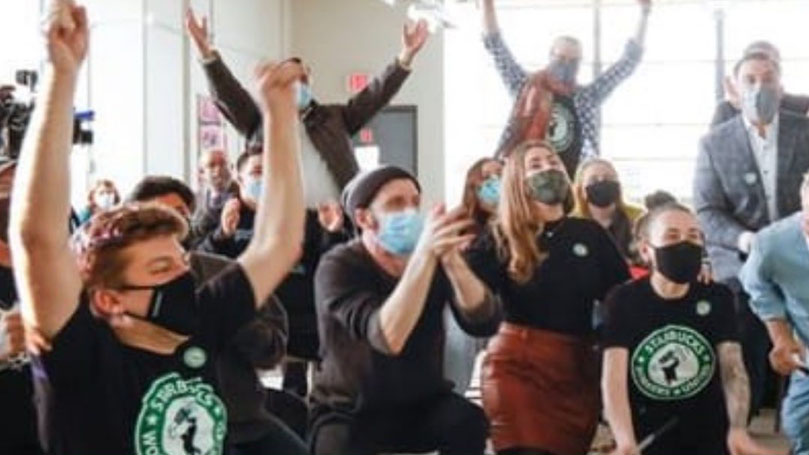 Comrades in Central Ohio have consistently showed their solidarity with unionizing efforts of Starbucks workers at its downtown Columbus location. So when the store won its union on May 24, we were ready! Comrades and friends celebrated that evening with a Victory Party at Two Dollar Radio Headquarters in Columbus. Guests included union leaders from across Columbus, workers from different Starbucks locations, and representatives from environmental and community groups. Not only did we celebrate the victory, but we expressed solidarity with workers at another Starbucks in the Columbus area that is unionizing, and for workers at the Wexner Center for the Arts at Ohio State University, who are in the process of organizing.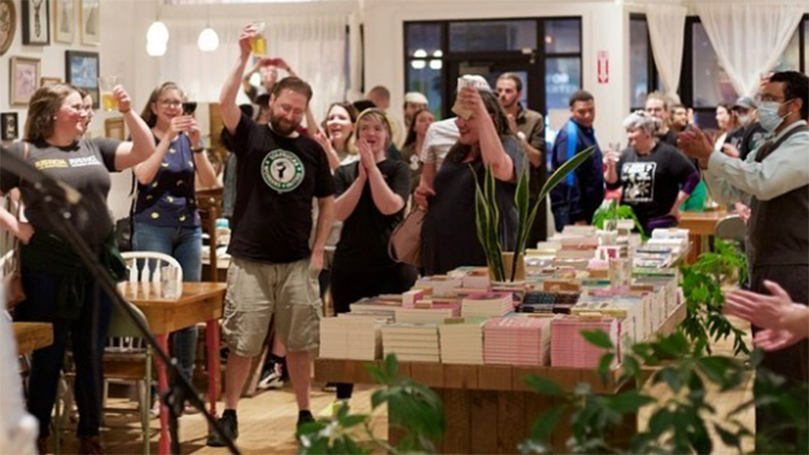 Ethan Young addressed the crowd, explaining that our purpose was "to celebrate our fellow workers and our comrades down at Starbucks . . . for reinvigorating the labor movement in the United States, in saying that all work deserves dignity, all work deserves a living wage." Lyrics for "Solidarity Forever" were distributed, and everyone sang along with some impromptu musicians. It was an inspiring event.
Congratulations, Starbucks Workers Union!
Images: Ohio District, CPUSA.
Comments