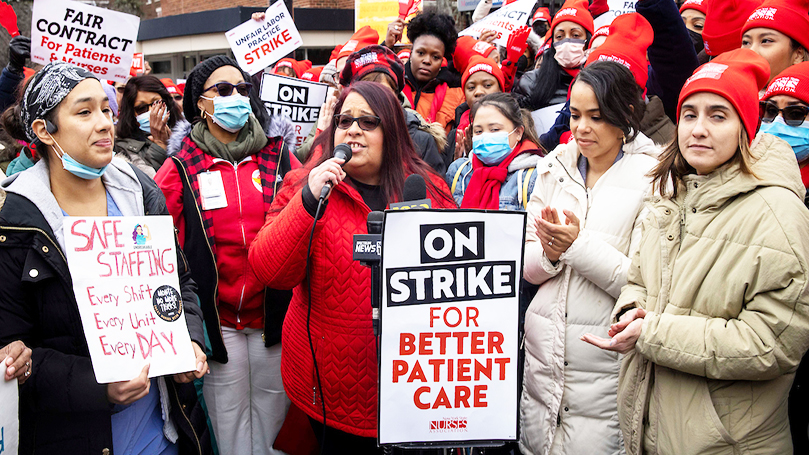 Will 2023 be the year of the strike? This month, 7,000 nurses struck in New York, and UPS and auto workers' contracts expire this year.
A new study reveals that companies avoid paying overtime by creating fake managerial job titles.
Reflections on the Communist Manifesto, published 175 years ago on Feb. 21.
Jan. 22 marks the 50th anniversary of Roe v. Wade: Where the fight for reproductive rights stands now.
Mailbag Question: My son's grandparents are Fox-watching, Trump-loving Republicans. My 7-year-old son is asking for ideas on how to convince them to move left and become good socialists.
Image: Nurses strike, photo cropped, New York State Nurses Association (Facebook).

Comments